Ruddock's maturing ambition beyond belief
By Tim Lanbrinos
The Emery Village BIA Arts and Heritage Committee endorses naming rights in commemorating our community's builders, artists, musicians, politicians, community leaders, original pioneers and sports heroes.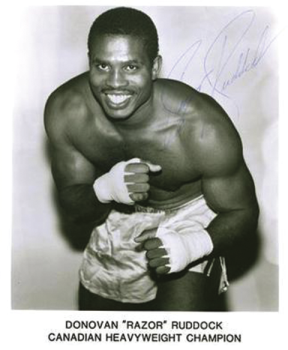 This is why our community has numerous historic markers and individual's names on street signs throughout all of Emery. The names honoured are all prominent persons from Emery's history.
One great local sportsperson, Donovan Ruddock arrived from Jamaica at the age of 11 and immediately began attending J.R. Wilcox Community School in the Eglinton area. He then moved to Rubydale Gardens in Finch & Islington where he started attending G.B. Warren Junior High School on Pearldale Avenue in Humber Summit.
After graduating Grade 9, Ruddock went on to Emery Collegiate Institute where our community's future world renowned athlete chose not to participate in the array of existing team sports offered.
He selected a singular sport – tennis.
It's a game he excels at to this day.
Ruddock's positive experiences at Emery Collegiate helped shape the man. Constructively and fatefully these experiences were slightly preferred to his forthcoming encounters at Westview Centennial Secondary School.
Ruddock met his future wife,Tritcha-Anne, in Jamaica. She arrived in Canada at the age of 22 and was welcomed to Rubydale Gardens with the Ruddock family.
She began accompanying "Razor" in his corner throughout all the strain, sweat and future success.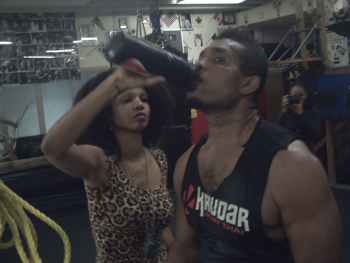 "Razor" Ruddock is scheduled to attend Spider Jones' Believe to Achieve Boxing Extravaganza at the Arcadian Court, 401 Bay Street in Toronto on March 5, 2015, as a promotional guest.
Arguably, Ruddock is already the greatest Canadian heavyweight of all time. His record of defeating so many former champions, both Canadian and World, conceivably could never be matched – seven in total. "Razor" is already a two-time Canadian Heavyweight Champion but actually has decisive victories over three former Canadian Heavyweight Champions (Ken Lakusta, Conroy Nelson and Egerton Marcus).
Yet hold on, "Razor" and Tritcha's sports legacy (a current Blogger, Vlogger and assistant to Razor) is far from being satisfied.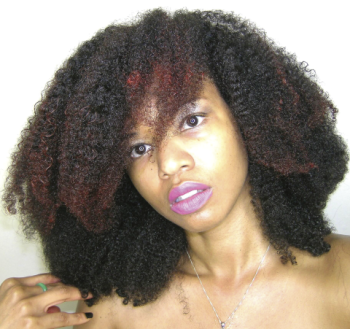 The married, and inseparable, couple of 18 years began training daily together eight years ago. Originally, the training was meant merely as a form of staying in shape but somewhere down the line it became apparent that "Razor's" skills at boxing could easily be applied once again to compete in today's game.
The comeback of the ages has finally arrived. "Razor has scheduled his first tune-up bout in thirteen years on March 28 with live professional boxing at the Hershey Centre in Mississauga against heavyweight Raymond Olubowale. The bout will undoubtedly serve as his lead up to a crack at becoming a three-time Canadian Heavyweight Champion.
Yet hold on again, "Razor" and Tritcha's eyes are also intensely set on the current WBC Heavyweight Title Holder, Deontay Wilder. "Razor" said, "This guy, who's the current champ, has honestly never been tested by anyone. It's very easy to throw punches at someone but how is he going to react when he starts getting hit by someone with real punching power. That's the only time when a man can show what a true man he is."
His current shape is astonishing and defies explanation at the age of 50. Ruddock has his athletic experience and has most certainly refined his original boxing skills to legitimately pull this feat off and shock the world. It will be proven that Ruddock's final legacy in boxing is still far from being completed. Both "Razor" and Tritcha plan to have a few more lasting memories, that's for certain. Stay tuned.