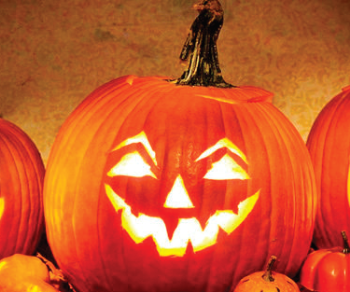 Practice Halloween safety with your families – especially during these COVID-19 times
By Sean Delaney
Keeping everyone safe and sound this year will require a little extra precaution. And so, common sense should prevail in our planning. Please check for provincial and local guidelines before planning to host a holiday celebration.
It's a good idea to assess current COVID-19 levels in your community to determine whether to postpone, cancel, or limit the number of attendees.
In general, wearing masks, practicing physical distancing, hand-washing, disinfecting surfaces, limiting contact and wearing masks when preparing food is required. Health officials are encouraging small gatherings outdoors for shorter periods and advising against larger indoor parties.
The Mayor of Toronto, John Tory, mentioned that the city will issue Halloween recommendations and guidelines very soon. For your reference, here is how the CDC ranks Halloween activities this year:
Lower risk activities:
Carving or decorating pumpkins with members of your household and displaying them.
Carving or decorating pumpkins outside, at a safe distance, with neighbours or friends.
Decorating your home.
Having a Halloween scavenger hunt where children are given lists of Halloween-themed items to look for while walking outside and looking at Halloween decorations from a distance.
Having a virtual Halloween costume contest.
Having a Halloween movie night with people you live with.
Having a scavenger hunt for treats with your household members in or around your home.
Moderate risk activities:
Participating in one-way trick-or-treating where individually wrapped goodie bags are lined up for families to pick up while practicing physical distancing (The person preparing the bags should wash their hands with soap and water for at least 20 seconds).
Having an outdoor, open-air costume parade with a small group of people who are distanced more than 6 feet apart.
Attending an outdoor costume party where everyone wears protective masks and people can stay more than six feet apart (Costume masks can't be a substitute for a cloth mask).
An open-air, one-way, walk-through haunted forest where masks are required and people can keep more than six feet apart (If there will be screaming, greater distancing is advised).
Pumpkin patches or orchards where people wear masks and use hand sanitizer before touching pumpkins or picking apples and maintain social distancing.
An outdoor Halloween movie night with local family friends spaced at least six feet apart. (Or a greater distance if there will be screaming).
If after attending a Halloween event, you find you were exposed to the virus or a person who has tested positive, stay home for two weeks, monitor yourself for symptoms and get tested if you feel sick.