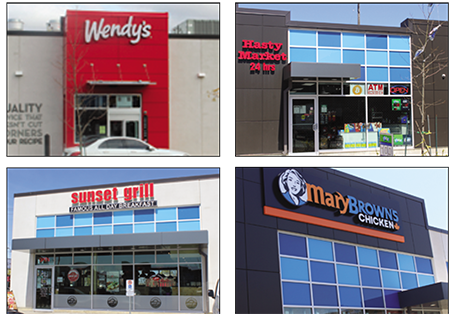 By Sean Delaney
If you haven't visited Emery's newest outdoor strip mall, do yourself a favour and partake.
Welcome to 2277-2295 Sheppard Avenue West, located at Sheppard Avenue and Rivalda Road. This shiny and new neighbourhood strip mall has all the delicious eats, convenient parking, shopping destinations and drive-thrus to keep the most avid consumer excited.
During COVID, outdoor excursions are limited, but the plaza is a perfect fit with ample open spaces and fresh air between establishments.
The Emery Village Plaza is easily accessible on foot or by car, and you will find tons of parking and variety.
Where else in Emery are you going to find a Starbucks, Wendy's, Sunset Grill, Hasty Market, Mucho Burrito, and an Osmows?
There is something to suit the tastes of everyone. And adding to these businesses, the very well-known Freshi and Mary Brown's Chicken are well into their construction phase and will be opening very soon.
Make sure you drop by the new Emery Village Plaza, follow COVID-19 protocols, and check it out.