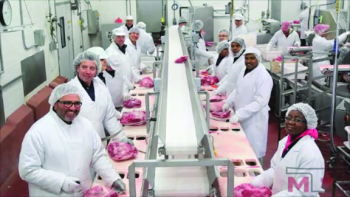 By Sean Delaney
Duncan Macgregor Jr, president and GM of Macgregors Meat and Seafood Ltd., tells of his business origins with the simple story of an immigrant who came to this new land, and made his way through hard work and dedication.
"My grandfather came over from Scotland and worked," he said.
His first job was at the St. Lawrence Market for a man named John H. Wickson.
"He was his general manager," Duncan said. "He and his wife had no children so he eventually left the business to my grandfather."
Duncan's grandfather changed the name to Peter Macgregor - Purveyor out of the St. Lawrence Market in 1949. In 1969, Duncan's father by the same name moved the business to Emery Village.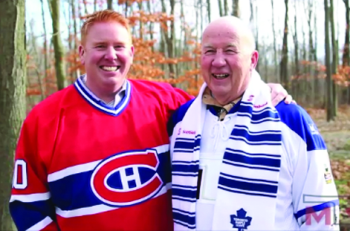 Duncan Sr. was a second generation entrepreneur and took over the family enterprise in 1964.
"He was very good at building a culture of caring for our staff," Duncan said. "We firmly believe this business is about our people. We serve our customers through our staff."
Duncan is now a third generation business owner, but Dad is still around he said with pride.
They've established a number of different parts to their business today.
The facility he interviewed in houses one of the largest independently owned steak cutting and portioning facilities in Canada.
"We look after a lot of chain businesses across the country," he said. "It's kind of our niche. We're very good at high volume steak cutting and seafood portioning."
They have another facility in Vaughan and produce the 44thStreet® fresh fully cooked entrees available at conventional retail stores and big box outlets like Costco.
"We also do lots of private label co-packing of signature products such as meatballs, ribs, and pot roast," he said. "An interesting fact is we probably cook more ribs than anyone in the nation. We will cook excess of four million racks of pork back ribs this year."
Additionally, Macgregors owns and operates their own seafood portioning plant. Duncan shared that their version of a store "open to the public" is under construction with a goal of opening just after Thanksgiving weekend 2016. The family hopes it will be a nice addition to the Emery Village business community.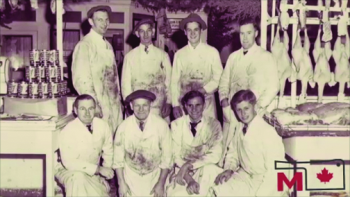 "It's nice because when people in this hot weather are sitting at home, they can enjoy our product through Macgregors 'open to the public' store and then if they feel like going out, they might experience our product as well at numerous dining opportunities."
But while you'd think the company mandate is quality meat and seafood (and they certainly provide that), Duncan shares "in striving to achieve our on-going success, we exist to share in our profits through both local and global outreach"
His father sits on the board of the Sleeping Children Around the World (the 100 per cent charity), and Duncan sits on the board of the Muskoka Woods Youth Foundation.
"We can all be in business to fill our pockets, but how can we give back to the community and abroad is something we feel compelled to include in our family business strategy," he said.
You'll feel great about the meals you create, and the roots of the products you consume. What more can you ask for?
Visit Macgregors Meat and Seafood Ltd at: 265 Garyray Dr., in Emery or call them at (416) 749-5951.
(Top pic) The staff of Macgregors hard at work. (Middle pic) Duncan Macgregor Jr. and Senior. (Bottom pic) Peter Macgregor with John H. Wickson and staff.