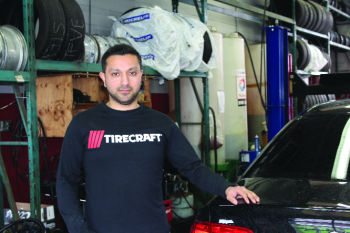 By Sean Delaney
Vaughan Tire and Automotive Centre is a family run company that looks forward to becoming a bigger part of the Emery Village business community. Although the reliable and comprehensive servicing site is already a big part of the largest collection of businesses in the GTA.
Aly Jamani, General Manager of Vaughan has been involved in the business for approximately a year after accepting an invite from his father in law.
"The building has been here since 1993, and I came in earlier this year," he said.
He has taken on co-ownership with his father in law, and said the plan is to continue to provide their quality and reliable service, while growing their community involvement.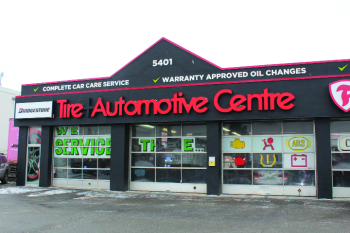 "We do all kinds of makes and models, repairs, diagnostics, oil changes, anything you need," Jamani said. "And we're looking to be a bigger part of the community."
They already sponsor some local sports teams but Jamani said he wants to add to the "fun experience" he has enjoyed so far.
"There's an incredible amount of potential here. We love the community. I deal with everybody and have had a really good experience."
In Emery, he said, they have a diverse and engaged customer base that brings a new and exciting experience with every job.
Tires bring them in a wealth of business during the winter months, as they get a lot of business on change overs and repairs, Jamani said, but they pride themselves in their automotive ability, as mechanics is their true specialty.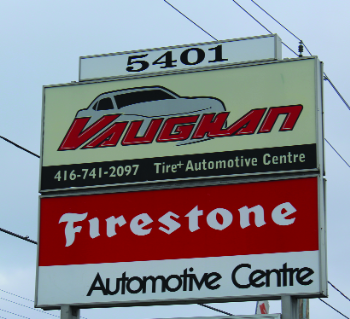 "Obviously the tire aspect takes over when we have weather that's intermittent but even though very important, it's a fraction of what we do," he said. "Everything when the tires come off, like suspension and brakes, that's our main focus. We make sure people are ready to be on the roads, and safe on those roads."
Vaughan Tire and Automotive Centre is at 5401 Steeles Ave. W, 416-741-2097.