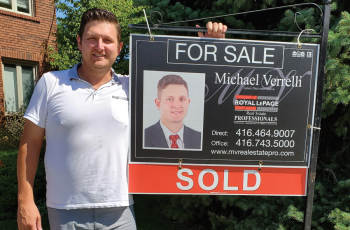 Looking to purchase Real Estate? Look no further than in Emery. With housing prices and sales in the GTA on the rise the Emery community offers a great location for all types of home owners. Its convenient location near major highways, transit, parks, schools, shops and Pearson Airport provides commuters with better access around the city, making Emery a true hidden gem.
Being part of the community for more than 36 years, what I've noticed is that family members are committed to staying in the community. Baby Boomers' children are purchasing homes to stay in their childhood community. Many are renovating their newly purchased homes or rebuilding their dream custom home. As for the long-time home owner in Emery looking to downsize, there is a fantastic opportunity to maximize profit on selling your home. The inventory for sale in the Emery community is very low, which results in homes being sold quickly and for higher prices. As summer vacations are coming to an end and students are back at school, my prediction is the fall real estate market will produce positive results.
As a full service Real Estate professional, I work with buyers, sellers and investors in real estate transactions spanning all price ranges and property types. If you are looking for professional real estate expertise, connect with me to talk about real estate in our community.
(416) 464-9007
(416) 743-5000
www.mvrealestatepro.com