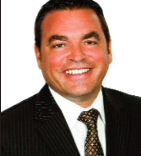 Dear Friends,
It's that time of year again.
The lights are up and the decorations are out. You're gathering with your friends and family to celebrate and reflect on the past year.
While reflecting, remember the good fortunes you've been granted, the health and happiness of you and your family members and the possibilities of life still to come.
I wish you all a happy and safe holiday season and all the best for the New Year!
Councillor Giorgio Mammoliti
Ward 7 - York West
The views expressed by Councillor Mammoliti do not necessarily reflect those of the Emery Village Voice.