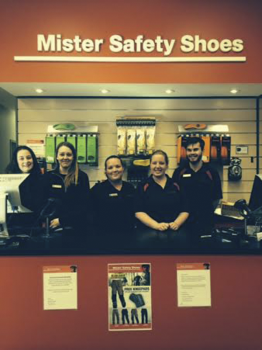 Mister Safety Shoes
BY SEAN DELANEY
Working in the field of construction requires everyone to wear one specific item, a safety shoe. Here in Emery Village is a company where safety and style go hand in hand.
Mister Safety Shoes is a family owned and operated business that has been in Emery Village since 1972. Starting with one store and one employee, Mister Safety Shoes has expanded to more than 100 employees and 11 stores across Canada with six here in the GTA. The first impression when walking into the original store, located at 2300 Finch Ave. West was how well organized it was. The sales staff were very friendly. You could tell that the employees enjoyed working there and their customer service was well received by those inside.
Paul Alfeiri, Mister Safety Shoes marketing manager for the past nine years, said what makes this company different than any other safety shoe distribution company, is service. Alfeiri and his staff are aware that their product is marketed to a specific market but what makes their customers return again is the friendly and approachable staff who have the knowledge about what makes a good construction boot. In addition to all of the wonderful construction boots, Mister Safety Shoes has teamed up with some wonderful designers who are changing the look of the shoes to a more modern and sleek design. Mister Safety Shoes also utilizes mobile shoe trucks called, Shoemobiles.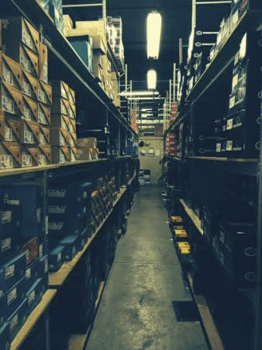 Shoemobiles were started to deliver shoes to clients who are on the jobsite and need footwear for their entire crew. It is a great way for the company to build new business and just one more thing that makes this company different than many others. Shopping is not always an easy experience when you need something specific. However, at Mister Safety Shoes, you feel comfortable and confident with the product you are receiving. That is why Mister Safety Shoes has grown into a national brand with a reputation for safety, style and service.