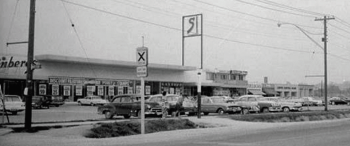 By Claudio D'Intino
I moved into Humber Summit in 1967. As a kid, our first grocery trip was to Steinberg Supermarket at 2592 Finch Ave West, in the Finchdale Plaza.
The story of the Steinbergs goes back to 1917, when Ida Steinberg opened up a grocery store in Montreal. Led by son, Sam Steinberg who grew the company in Quebec. They created the "supermarket" concept in Quebec.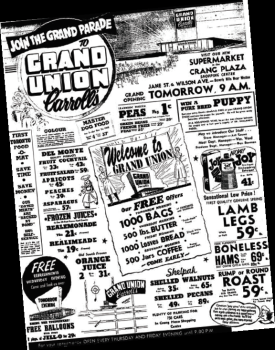 In 1959, Steinberg's expanded west of Ottawa by acquiring 38 stores from the American grocery Grand Union. The first of those stores was at the northwest corner of Jane and Wilson in Crang Plaza. After the housing subdivision of Italian Gardens was built, the Finchdale Plaza was constructed at Finch and Pearldale. It was eventually converted to Miracle Mart, another name under the Steinberg Incorporated. Miracle Mart used a card system so you could drive to the front and pick your groceries from baskets. They used a metal conveyor belt system, just like the Ontario Beer Store. My dad would pull up to west side of Miracle Mart (Peardale side) and pick up our groceries.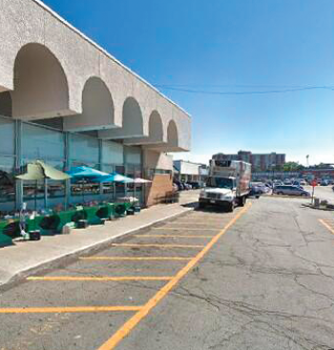 The year 1967 was the company's 50th anniversary operating 171 Food Stores and 15 Miracle Mart department stores. At one time, there were 26,000 employees. Steinbergs, besides Miracle Mart, has other holdings such as Valdi Foods, Cardinal Distributors, Ivanhoe, Pik-Nik, Miracle Beaucoup and Miracle Ultra Mart. In 1978, Sam Steinberg died. By 1992, the company declared bankruptcy and supermarkets were sold to IGA, Metro and Provigo.
The address 2592 Finch Ave West then became Galati Supermarket (Finch) Limited. According to manta.com, this single store showed annual revenue of $1.3 million and employed a staff of approximately 70. As of 2018, Galati Market Fresh, at 5845 Leslie St. was the only store left under the Galati name.
Jack Li of Oriental Foods on Spadina took over the location after Galati closed. With Manoj Biswas, Jack Li now run Al Premium.
In 2013, Centra opened its first location at 2592 Finch Ave West. It expanded to Aurora and Barrie with possible future locations north of Toronto.
I will never forget the look on my elderly mom's face, shopping in an Asian supermarket for the first time. It was the same look as shopping in 1967 at a new Steinberg supermarket.