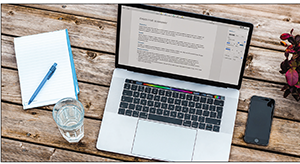 Now that you may have Christmas gift money on hand, buying and selling items online can save time and make money, but there are ways to make it a safer experience. Here are some tips to help you stay safe when buying or selling items on online marketplaces.
Online Purchase Safety Tips
- Conduct your transaction in person in a public place that is well-populated and equipped with cameras.
- Last minute changes to meeting arrangements are a red flag.
- Never go to a buyer or sell something alone. Also no vehicle license plate numbers.
- Safety in numbers.
- Safest payment options are cash or E-transfers.
Buyers
- Inspect items before purchase.
- Never provide a deposit for something you have not seen in person.
- If you locate property being sold that you believe to be stolen, call the police at: 416-808-2222.
Sellers
Never deposit a check for more than the asking price and provide change; if the cheque is fraudulent, you will be out of your item and the money. Be mindful when taking pictures of things not to include personal identifiers in the background (examples include: license plate numbers, house numbers, and addressed mail).
I found my stolen property for sale online
If you find your stolen property being sold online:
- Take screenshots of the ad – ensure the ad # and any seller contact information is recorded.
- Have your proof of ownership ready.
Contact police immediately at 416-808-2222 or come to a police station.
NEVER contact the suspect or arrange to meet the suspect yourself. For your safety and proper investigative measures, please let police officers take care of this.