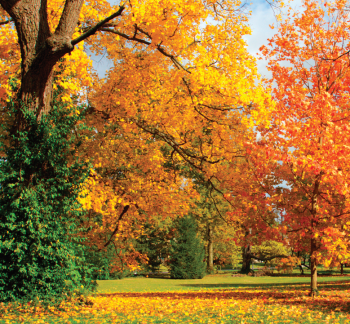 Executive Director's message
It is officially fall. Kids are back in school and gearing up for the next grand occasion, Halloween.
Annually, I remind parents that your children should follow some simple rules to stay safe while out and about collecting candy. Plan your trick-or-treating route before you leave and show the kids where you'll be going. Double-check any costumes with masks to make sure kids can see clearly. Use reflective tape on dark costumes. Carry a flashlight or glow stick. Only visit houses with porch lights on.
Make sure all kids know that under NO circumstances should they enter a home. If your child has an identification card (a school ID, etc.) make sure to bring it along. Make sure an adult is with anyone under 16 (if older kids are going in a group, set a time for them to be home, or follow them at a safe distance). Remind your kids to stay out of the street!
Be on the lookout for cars when crossing – sometimes, it's hard for drivers to see you! Check ALL candy and treats before eating (bring some candy from home, so the kids can snack before you inspect). For those driving please be cautious of the kids that may be crossing roads.
As always, keep safe and have fun!
Sincerely, Sandra Farina