By Sean Delaney
Coronavirus, or COVID-19, has landed and flexed – proving how highly contagious, dangerous, and in some cases, fatal, it can be. Like the rest of the world, in order to stay safe and in business, we've all been forced to pivot to remain open and remain relevant with customers.
So how to keep your employees and customers as safe as possible with factual and trustworthy information? How do you instill confidence in knowing you are taking measures to ensure the highest achievable safety standards? When we all turned the page of our 2020 calendar, it is quite certain that Coronavirus was not part of any of our strategic plans. Yet, here we are. As leaders in your industries, all of the people dependent on you are looking directly at you with genuine concern. Will they be safe at work? Will they even have a paycheque? How will this affect them and their families in the long run?
Enter the COVID19 Work Safe online course, created by Bluedrop – a developer of workplace e-learning. The Emery BIA is sponsoring this informative 35 to 40 minute online course for members at no cost to the businesses or employees. Bluedrop is working with some of the country's top medical experts, including former Chief Medical Officer of Health of Ontario Dr. David Mowat, and Professor with the Institute for Health Policy, Management and Evaluation with the University of Toronto, Terry Sullivan. It also follows the best practices and advice from the Public Health Agency of Canada, and the CDC. And Bluedrop ensures the course will be updated with any new information that becomes available.
"It is to difficult to run a business in normal times. But trying to add 'epidemiologist' and 'professional trainer' to your role in the midst of the COVID-19 pandemonium is a bridge too far," said Bluedrop CEO Emad Rizkalla. "Businesses were confused, employees anxious, and customers reluctant. There was also no easy way for a manager to verify that their employees understood what they needed to keep everyone safe. Delivering COVID-19 Work Safe on the SkillsPass platform will do more than reduce risk, it will help businesses recover. Confidence is everything these days."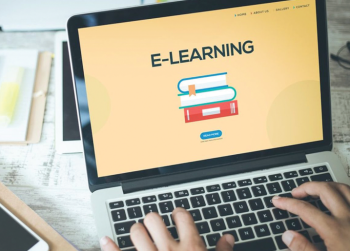 Recent survey results indicated that almost 60 percent of respondents said they would feel more comfortable with such training and more than 70 percent of customers surveyed said they are more likely to frequent a business where employees have completed a formal COVID-19 safety course.
Many Emery BIA members have already signed up and will receive COVID-19 Work Safe Certification upon course completion. And if all of your employees complete the course, the BIA will provide a decal businesses can display for customers.
The health and safety of your staff and customers is critical to you and the BIA understands your business needs to retain its customer base. By instilling confidence that you are doing all you can for COVID-19 safety, you will do both.
This course is convenient, incredibly beneficial, and will help provide an environment that is as safe as possible while allowing you to keep your doors open.
To register, business owners and members of the Emery Village BIA can call 416-744-7242 or visit the BIA online at: www.emeryvillagebia.ca