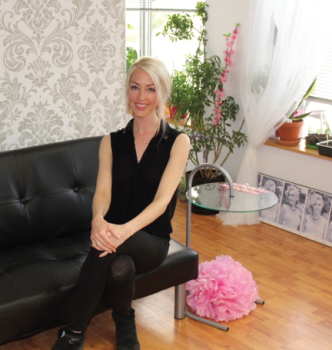 By Sean Delaney
Right in the heart of Rivalada and Finch is a beautiful little salon with an experienced and welcoming owner.
Clarity Salon & Spa opened in May of last year with the vision of making the world a healthier and happier place.
On July 7 of this year, Clarity is celebrating a second annual open house, welcoming anyone who would like to stop in from 1 to 3 p.m. for prizes, a raffle, entertainment, refreshments, a view of the salon and staff and more.
This year, salon owner Claire Armstrong, will be designing a flower wall for people to view and take pictures with.
"I really want to step it up this year and make it a little bigger," she said.
Armstrong got her diploma, became a junior stylist in a salons, then moved to senior stylist before management. She then went on to complete an apprenticeship and got licensed and felt it was time to branch out and do her own thing.
"After I'd reached the top in my previous salon, I just felt like I stopped growing."
Her present business is a full-service salon with an expanding bridal service.
She is trying to branch out more into weddings, she said, as it's simply a personal passion.
"It's something I find so fun and so enjoyable," she said. "The steps leading up to the wedding as well, getting the perfect colour, the perfect cut and the extensions and anything like that leading up to your big day, and then on the big day a bridal style for the bride, the mom and anyone else involved.
I love all of it."
But Clarity is a full service salon meant to provide high quality service for the whole family, and any need.
"I consider myself the home of healthy hair," she said. "I'm very family oriented so anyone from babies up until grandparents, male and female, I accept everyone."
You can find Clarity at: 16 Rivalda Rd., second floor.
Or call them at: (647) 970-2327