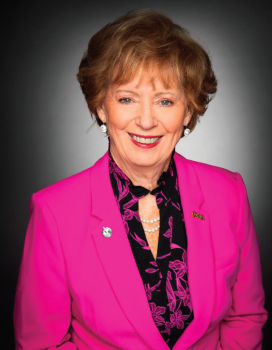 We are experiencing unprecedented times around the world.
The COVID-19 pandemic has been a true test to all Canadians. From public health measures keeping us from our loved ones. To widespread business closures and layoffs threatening our livelihoods. We are in the fight of our lives and we are not out of the woods yet.
The last six months have shown just how important it is to come together to support each other during these dire times. As the second wave has arrived, we must do everything we can to try to flatten the curve and help bring this virus to an end. We flattened the curve once – we can do it again – we are all in the this together.
It's clear to me that the impacts of COVID-19 will be felt for generations. In order to rebuild a stronger Canada and ensure the safety of Canadians, we must look to the future and take bold action.
This pandemic has exposed fundamental inequalities in our society, and we have the opportunity to change that.
We must build a better society for all while at the same time making the economy better for all. This pandemic has reminded us all that building strong, social supports is essential to growing the economy.
That's why, among many other things, the Federal Government will: end chronic homelessness, establish new national standards for long-term care, accelerate universal pharma care, create a Canada-wide early learning and childcare system, build more affordable housing, and continue to fight climate change as well as invest in green technology.
Small businesses in Canada have been hit especially hard over the last six months. Forced closures, reduced capacities, supply chain disruptions, and reduced revenue are just some of the challenges our resilient small businesses have faced over the course of this pandemic.
Small business owners are the economic backbone of Canada, and we know that it will still take some time for your business to return to its pre-COVID-19 performance levels. That is why we've taken decisive measures to help keep you operational. From the extension of the Canada Emergency Wage Subsidy (CEWS) to Summer 2021, expanded access to the Canada Emergency Bank Account (CEBA), and improvements to the Business Credit Availability Program (BCAP), we are working hard to ensure that small business owners have quick and easy access to meaningful financial support, so that they can get through this tough time.
We will also make sure everyone can participate to their full potential, by continuing to make progress on reconciliation,fighting systemic racism, and protecting our two official languages – because our differences enrich us, whatever the colour of our skin, our culture, or our language.
Here in Canada, we are stronger together, and only together can we get through this crisis and build a stronger and more resilient country.
Sincerely,
Hon. Judy Sgro, MP
Humber River-Black Creek
Chair, Standing Committee on International Trade