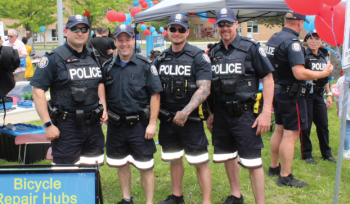 By Sean Delaney
Saturday, June 1 marked the 21st annual 31 Division Police Open House. Many aspects of the law enforcement team were showcased, the police dog service, marine, and the motorcycle detachment. The 31 Division officers were willing and delighted to talk to everyone in attendance, to inform residents about the services that they offer to the community.
Again this year, Toronto Police Chief Mark Saunders assisted with the awarding of the 31 Division Community Police Liaison Committee (CPLC) Bursary. It was presented to five deserving students from within the precinct area.
All in all, it was another very successful open house for 31 Division. Congratulations.