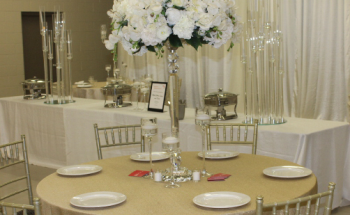 Gives Emery Village a new home for functions and fun
By Sean Delaney
A wealth of improvements at Emery Village's St. Jude's Church closes a service hole that saw residents look outside the community for a space to put on quality functions.
The sanctuary of the church is renovated, pews refinished, carpeting removed, new tiles put down, and Charles Kalfayan and Panino Cappuccino have taken over the catering, and proud to announce St. Jude's will now better serve the community.
"Now the community has a new venue that can hold 200 people, so they don't have to go up to Vaughan or Woodbridge or another location," he said. "The area has been under served for a long time."
But no more, Kalfayan explained. With his team taking over the full in-house catering, the church is ready, not just for the ceremony, but for the parties that accompany them.
"Once you have the wedding service at St. Jude's, you can have the reception here, bereavement lunches, any function you're looking for we can fully cater it."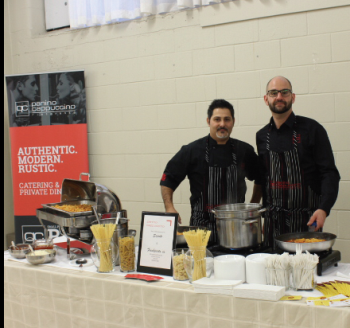 His team partners with Right Choice Linen, Dolcini by Joseph, Brio, Saputo, and freshpasta.ca among others.
St Jude's Pastor, Rev. Jose Vargas Lara, is very excited to show off the newly renovated premises to all of the community. He is also excited at the opportunity of the church offering a more comprehensive one-stop shopping for special occasions in the parish hall, such as weddings, baptisms, first communions, anniversaries, family reunions or Christmas celebrations.
"I can guide customers through the whole procedure," Kalfayan said.
For more information, call or visit St. Jude's at 3265 Weston Road, or (416) 742-9072. Or executive chef Kalfayan at, (647) 500-7673.