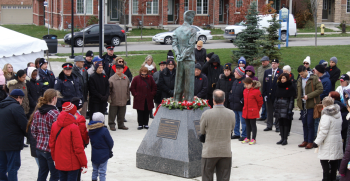 By Sean Delaney
On Nov. 11, an attentive group of Emery residents tolerated a brisk autumn day in order to pay tribute to fallen soldiers of the past. The gathering took place in Joseph Bannon Park. The space faces a splendid statue of soldier Joseph Bannon. The Emery BIA put up a sizeable tent for the day that was enhanced with warm heaters. Snacks and refreshments were served after the ceremony and all received outstanding reviews.
Some respected members of 31 Division's force attended the ceremony.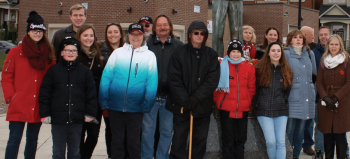 They included members of the Youth In Policing Initiative (YIPI), Muskan Sehgal and Sarah Idemudia, Police Constable Michelle Janse and Auxillary Police Constable Matt Fewell. Also on hand was Will Smith, Branch 31 of the Royal Canadian Legion and Krlin Quesnelle, 32 Canadian Brigade. York West Italian Seniors attended the day with Vittorio Mazzucca once again performing an Italian version of Taps.
Prior to refreshments being served, "In Flanders Fields" was read aloud to the spectators in attendance. The poem was authored by John McCrae and first published in 1915.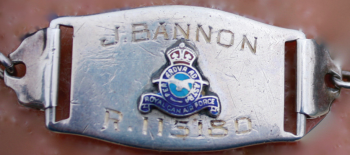 In Flanders fields the poppies blow
Between the crosses, row on row,
That mark our place; and in the sky
The larks, still bravely singing, fly
Scarce heard amid the guns below
We are the Dead.
Short days ago we lived, felt dawn, saw sunset glow,
Loved and were loved, and now we lie
In Flanders fields.
Take up our quarrel with the foe:
To you from failing hands we throw
The torch; be your to hold it high.
If ye break faith with us who die
We shall not sleep,
Though poppies grow
In Flanders Fields.