By Sean Delaney
"Roller blinds, Verticals, Venetians, Honeycomb, Roman, Vienna, St Tropez, Privacy Shears and Drapery," said Mary Gemmiti, President of Delor Window Coverings. "We're basically a one-stop-shop for my decorators. We offer all kinds of services."
Gemmiti's husband began the business, at the time, in a partnership with a group. Over time, Delor Window Coverings became a Gemmiti family enterprise. Gemmiti's husband had been with Delor from day one, she said, manufacturing the blinds themselves with her brother. After about a decade, her two sons joined the business. Delor is truly a family business.
When Mary's husband passed away, she assumed the role of President of Delor.
"We deal with decorators and retail stores and designers," she said."They will contact us, we offer quotations, arrange for installations, do it all for you."
They remain today a family-owned business, and Gemmiti thinks that is what keeps their customers coming back long term.
"It's the personal attention we provide," she said. "If they ever have a particular question or concern, everything is custom made and we can usually address it. If there's a unique type of window, we can accommodate them, and give them one-on-one customer service. All of our customers have a personal relationship with one of us. And we're reachable at all times, and they like that."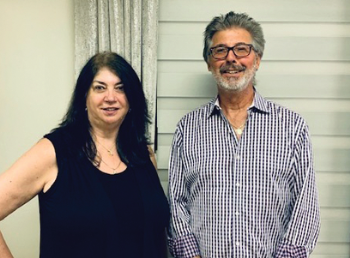 During the pandemic, Delor has even been giving back to the community by providing PPE production services. Gemmiti said that early in the pandemic, the business made a choice to shut down for a few weeks and encouraged employees to stay home.
"We wanted to do our part to help COVID-19 slow down," she said, and soon, they were doing more than looking after their own employees. Gemmiti said when she reached out to her sewing staff, she found out that her team was already making masks to donate to seniors centres on their own time. So, she immediately got the rest of the business involved.
"Supplies were challenging for them, so I said you know what, I'll open my doors, I have drapery and leftover fabrics, let's pick the safer fabrics, and we started making them."
Now, Delor is accepting contracts from companies for anywhere from dozens to hundreds of masks.
To find out more about Delor Window Coverings, visit their website at:.delorwc.ca
The business is located at 565 Fenmar Drive.
You can call them at: 416-742-4578