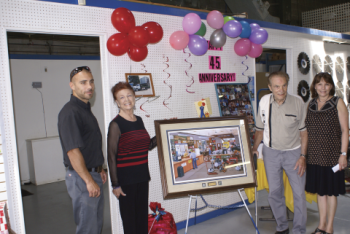 By Sean Delaney
It's a rarity these days to see a third generational company existing and thriving. Charles O'Hara, founder of ABCO Equipment and Supplies Ltd. is to be congratulated on his great success.
Very early on Charles started his working career as a labourer then furthered his education at Ryerson Polytechnical and in time eventually worked his way up to superintendant in construction.
While working on job sites, Charles saw the need and opportunity for rental construction equipment to contractors. Charles started his rental business in June of 1970 .
As a background to the creation of the ABCO name, back in 1970 the phone book was simple and had less volume than today. In order to get a good placement in the front of the book, 'AB' in your name was sure to get you a good placement upfront since the listings were done alphabetically. Smart thinking! The "CO' that followed were Charles's Initials –that's how the name 'ABCO' was formed.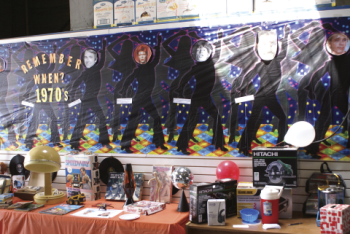 Behind every successful man is a great woman and Catherine O'Hara, wife of Charles, has been involved with the management of ABCO since the beginning – continuing to the present day. You can see the love they have for the company that they built and for each other.
In 1996, their daughter Penny O'Sullivan joined the company full time. In 2007, the O'Hara's grandson (Ryan O'Sullivan) joined the family business on a full time basis.
They are proud to have three generations actively working at ABCO today.
The company had humble beginnings at a small location on Torbarrie Road (Wilson & Weston Rd).
In 1974, ABCO relocated to its present location at 215 Milvan Drive.
Penny was quoted as saying "We love this location, with central access to all the 400 series highways and being part of the great Emery community."
As a labour of love for this anniversary, a showroom was set up and decked out with many great household and work items from the 70's. Clothes, records, hair dryers, you name it were on display, many in their original packages.
We wish everyone at ABCO Equipment & Supplies all the best in the years ahead.
If you are in need of rental equipment, please give them a call at 416-745-9191 or drop in at 215 Milvan Dr.