Emery Village BIA hosts first job fair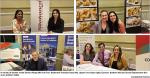 By Sean Delaney The Emery Village Business Improvement Area (BIA) hosted its first job fair on April 13, with organizers concluding the event was a resounding success. The job fair took place from 1 p.m. to 8 p.m. at the Pinecrest Event Centre. It was organized to help connect job seekers in...
Executive Director's message - April 2023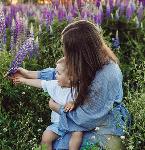 Executive Director's message With spring in full swing and the crocuses in full bloom, tulips starting to sprout and grass slowly showing signs of life, we finally find ourselves wanting to be outdoors again We crave longer walks and stopping to say hello to the neighbours we have not seen all wi...