A chilly Family Day in Emery Village, get ready for more of the same
What's a family to do?
It's Family Day in Emery Village. Who wants to stay inside all day? Let's get out with the kids? Enjoy an afternoon tobogganing at the Humber Park? Take the dog for a walk? Maybe not – it's way too cold out!
It was a chilly Family Day across southern Ontario as the mercury plummeted, setting records for parts of the region. At Pearson Airport a record temperature of -24.4 C was set for Feb. 16, breaking the previous record of -23.9 C set in 1939.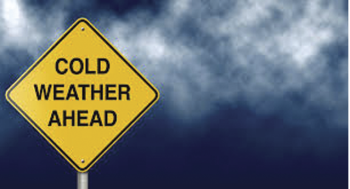 The normal low for this time of year in the area is about -8 C. Sadly, the cold weather is expected to linger until the end of the month.
Break out the hot chocolate and don't open your gas or hydro bills for heating until you are sitting down.
Perhaps a hot toddy is in order?
Publisher,
Sean Delaney