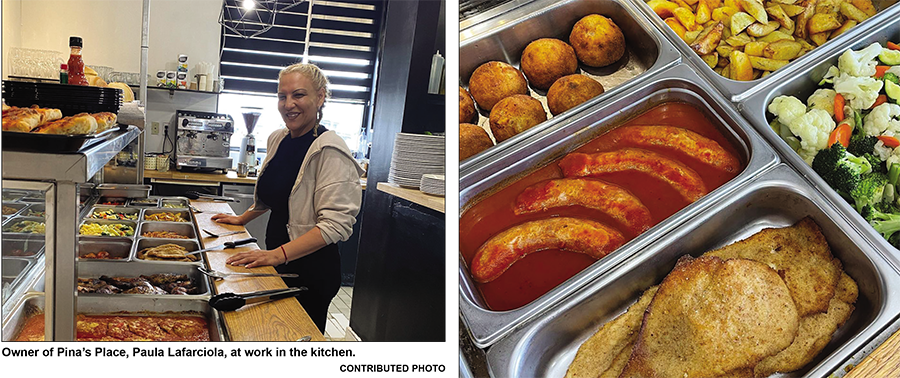 By Sean Delaney
This small, mainly Italian restaurant in the heart of Emery offers excellent value. Owner Paula Lafarciola should be congratulated. The food is delicious, the portions are large, and the service is fast for takeout. But stay and take your time in their newly renovated dining room if you please.
Pina's place was recently opened at 120 Fenmar Dr. A passerby might miss the restaurant if driving by quickly, but do yourself a favour, stop in, and sample some fantastic authentic Italian fare.
First, the restaurant is spotless and neat, fully renovated before opening its new location. Secondly, this restaurant is precisely what the Fenmar area needs. Great food quickly with takeout, made-to-order, or dine-in, fresh daily hot table, and more.
Whether it's Lasagna, veal sandwiches, fresh salads, riceballs, sausage on a bun, cantelonni, rigatoni, or a fresh pie for dessert, finish it with a yummy expresso.
Visit Pina's place on Instagram to see postings of daily specials.
The restaurant is open daily from 11 a.m. to 6 p.m.
It is located at: 120 Fenmar Drive
Phone them at: 416-740-6555