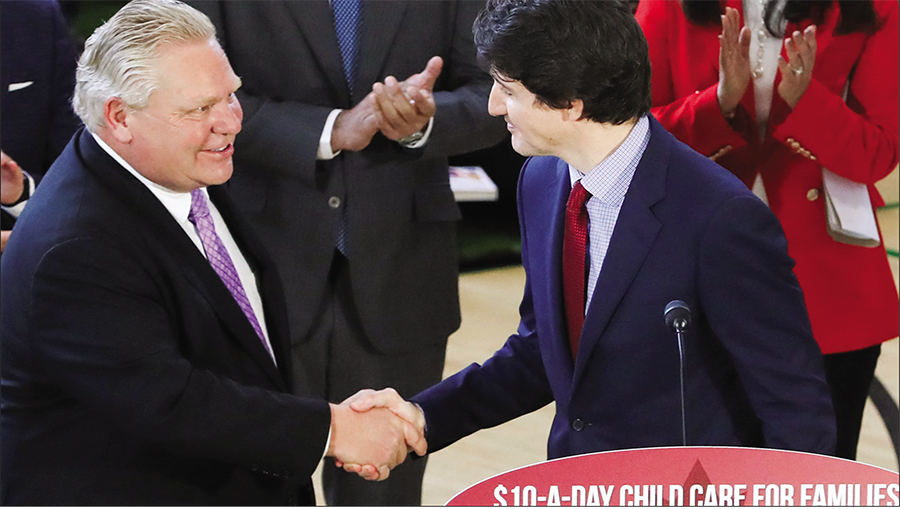 By Sean Delaney
Doug Ford's PC Party of Ontario took 83 of a possible 124 seats in the June 2 provincial election and will once again form a majority government in the province of Ontario.
And the news doesn't end there for this 2022 election.
The 2022 Ontario election has made the history books, and it is for something other than the result. This election saw 43 percent of eligible voters, or approximately 4.6 million out of a potential 10.7 million take the time to mark a black X in the voting booth.
Compare this with 2018, which saw 57 percent of eligible voters turn out to have their voices heard, and the speculation has already begun on what caused such a drastic drop. Was it a fatigue from the ongoing pandemic? Was it health concerns due to the ongoing pandemic? Was there a lack of relevant choices for people? Or, as many like to say on social media and in the news today, did many see the result as a foregone conclusion they could do little about in the first place?
Many believe there is a growing cynicism toward everything politics and elections, with a popular topic on social media leading up to the vote a question of whether plastic election signs were even necessary in today's world?
Whatever the reason, the choices are made.
The Ontario PC Party gained seven more seats than they won in 2018, the NDP lost nine making their total 31, while the Liberal Party gained one, but did not reach official party status again with a total of eight.
The Green Party held onto their single victory from 2018 and continue to hold their seat in Guelph.
One seat was won by Independent Bobbi Ann Brady in Haldimand-Norfolk - a riding that is typically a PC Party sure thing.
Party leaders Andrea Horwath (NDP) and Steven Del Duca (Liberal) announced that they will step down.
In Humber River Black Creek, NDP incumbent Tom Rakocevic won a close victory over Liberal Party candidate Ida Li Preti and PC candidate Paul Nguyen.
Rakocevic won 34.4 percent of the vote (7,883), with Li Preti coming in at 30.5 percent (6,999) and Nguyen at 30 percent (6,875). Green Party candidate Ketih Berry finished with 1.9 percent (429).