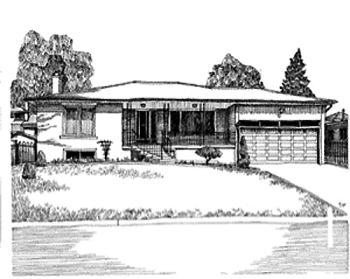 By Sean Delaney
Humber Summit began as a pioneer settlement in the 1840s. This community revolved around the Rowntree grist and saw mills which operated on the banks of the Humber River where Rowntree Mills Park is situated today.
Many of Humber Summit's first settlers are buried in the historic Pine Ridge Methodist Church Cemetery on Islington Avenue.
By the early 1900s, Humber Summit settlers had turned their attention to farming. Then in the 1940s, with the city encroaching at its doorstep, Humber Summit was transformed into a popular summer resort known as Riverbank Park.
Riverbank Park was popular with Toronto residents who built cottages overlooking the Humber River. These cottages had been converted to year round use by the time Hurricane Hazel struck in 1954. Hurricane Hazel was the worst hurricane in Toronto's history and its deadly fury wrecked havoc on the Humber Summit community as ten houses were swept away by the raging river.
Hurricane Hazel's toll on this community would have been much worse if not for the heroic deeds of the Humber Summit Fire Brigade. This volunteer bucket brigade consisting of twelve men worked valiantly in the dark to safely rescue all of Humber Summit's residents. The Humber Summit Fire Brigade closed down in 1966 however a plaque commemorating their service hangs in the Humber Summit Public Library which is located on the site of the former fire hall.
On a further note, Pine Ridge Methodist Church Cemetery on Islington Avenue has some very interesting grave stones that date back nearly 200 years.
Born ? Died 1832. Likely sometime in the 1700s.
If you decide to visit the cemetery, please show the utmost respect possible for this sacred place.