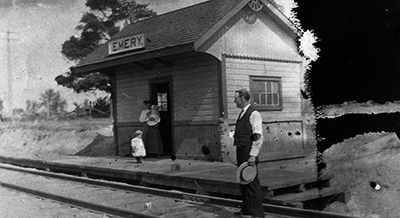 Did you know?
The history of Emery Village
Emery Village is a suburban neighborhood northwest of Toronto, Ontario, Canada. The village's rich history dates back to the early 19th century when it was first settled by the Scottish and Irish immigrants who migrated to Canada in search of a better life.
The village was named after William Emery, an early settler in the area. William Emery was a farmer who arrived in Canada from England in 1829 and settled in the village. He is known for having established one of the first farms in the area, located near Finch Avenue and Weston Road.
Emery Village was primarily an agricultural community until the 1950s, when the city of Toronto began to expand rapidly. As the city grew, the village became an attractive location for developers, who saw commercial and industrial development potential.
In the 1960s and 1970s, the village underwent significant changes as new industries and businesses moved in, and many of the original farms were replaced by factories, warehouses, and retail outlets. Today, Emery Village is a thriving commercial and industrial center home to more than 2,200 businesses and 14,000 employees.
Emery Village has preserved some of its historic buildings and landmarks despite the modern development. The historic Emery Pioneer Cemetery is one of the oldest landmarks in the area and serves as a reminder of the village's agricultural past. The cemetery is the final resting place of many of the village's earliest settlers, including William Emery.
Emery Village has undergone a transformation in recent years as the community has become more diverse. The village is now home to many immigrants from China, India, and the Philippines. This diversity has brought new energy and vitality to the community and helped create a rich cultural mosaic.
In conclusion, Emery Village is a fascinating neighborhood with a rich history and a bright future. From its early agricultural roots to its present-day commercial and industrial success, the village has evolved to meet the cities and its people's changing needs. Emery Village's unique blend of history, diversity, and entrepreneurship makes it a vibrant and exciting place to live, work, and visit.