Looking for solutions after the chaos and cleanup of the storm
Dear Friends,
Happy New Year!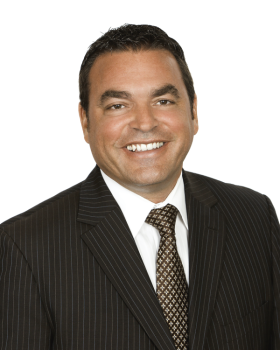 I wish each and every one of you a very prosperous and healthy year!
To start, I would like to commend the front line Hydro workers for their diligence and hard work during the storm. While many of us were frustrated by the outages, we must acknowledge that several of the workers also lived in areas that were without power and took time away from their families during the holidays to assist in restoring power for all of us.
My office received many emails and phone calls regarding the outages and I want you to know we are doing our best to return each of those messages. Given the high volume, it has taken some time and my staff and I appreciate your patience.
Throughout the storm and outage period I made many attempts to get in touch with Toronto Hydro for updates on areas of the Ward that were in need of assistance. While several of my phone calls remain unreturned to this day, I am pleased to say the average power outage period in Ward 7 was 3 days, while many other areas of the city averaged 7-9 days.
While there are some positives, I am overall extremely dissatisfied with the way Toronto Hydro handled the power outage. They have raised the cost of hydro to residents for several years citing infrastructure and disaster relief. They have failed on their promise to put hydro wires underground and they very clearly were not prepared to handle the effects of the recent ice storm. I believe Hydro should have had workers knocking on everyone's door throughout the city to find out what resources were required for the residents to weather the outages.
I have since issued a letter to Toronto Hydro to request a report on the response times and circumstance for the recent power outage as well as what efforts they are putting forward to ensure a situation like this never happens again.
In other community news, this current term of office is nearing the end and as many of you know I have represented this area for over 23 years and I am proud to do so, as I grew up in Ward 7 and still live in the area. This term of office has brought many discussions to City Hall regarding taxes and fiscal responsibility. I am proud to let you know that I have maintained voting against a property tax increase each time it was presented. I will continue to maintain this position with 2014 budget discussions. I believe there are still several areas in the city we can draw funds from by amalgamating services - allowing us to leave property taxes alone. Not only have I continued to vote against a property tax increase, I have also continued to support the initiative of seniors and reducing their property taxes and increasing financial support for home care so that seniors can stay in their homes longer. The initiative of this topic requires a culture change among the municipal and provincial government. We need to work together if we are to make an impact.
In June 2013 I presented our MPP, Mario Sergio, who is also the Minister Responsible for Seniors with three petitions which included over 1,000 signatures regarding home care, reduced taxes and health care. Unfortunately, to date, I have not heard back from Mr. Sergio's office. I remain hopeful, however, that Mr. Sergio will connect as he promised to all the residents who attended the meeting and we can work together in assisting our seniors.
I look forward to continuing to represent you.
Sincerely,
Giorgio Mammoliti
Councillor, Ward 7 - York West