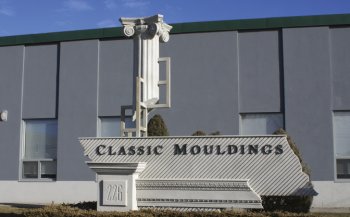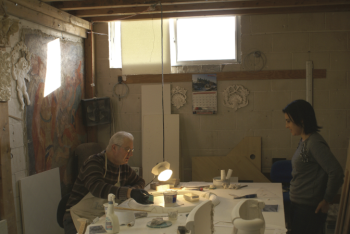 By Sean Delaney
If you need to add an air of beauty to your development, look no further than an artistic and technically sound family run business in Emery Village.
Classic Mouldings is much more than a manufacturer of plaster mouldings.
At every step, from concept to completion, they have the resources to assist by using a family collection of experience to compliment the management of any project – whatever the size may be.
"We are a company that makes precast plaster ornamental mouldings," said Stefania Mittica, daughter of the company patriarch, Salvatore. "We've worked everything from large commercial projects, producing stock items, to custom work for high-end residential."
Stefania's background is architecture, and design. Her brother Maurizio handles installation, and father Salvatore, well, he's a bit of everything.
Their flair is taking the ordinary and making it extraordinary.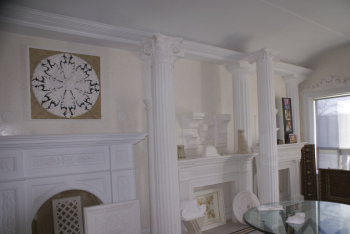 "We've worked in anything from the Windsor Arms to the Four Seasons," Mittica said. "We've done more commercial buildings, and a Royal Canadian Military building downtown – we just finished that one – and have private residences we are very proud of."
Sit down with their team, and they can bring any design concept to life, with an artistry that is unmatched.
Located on Toryork Drive in Emery Village, and about to celebrate their 40th year in business, the family will work from concept drawings, photographs and even paintings. Whatever it takes, they will create works of art from their mixture of skill and experience.
And if they cannot assist, 40 years in business has given them a wealth of contacts to direct you to the right colleague or expert to see your job completed the way it is envisioned.
They credit Emery Village with giving them an in city location that is easy for customers to reach, and have enjoyed seeing the improvements, especially the Weston and Finch area, during their time.
They design, manufacture and install – a one-stop shop to bring artistry and beauty to any development.