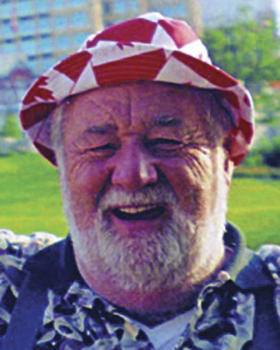 BY TIM LAMBRINOS
Centennial Sweeping is a very important and well-known industrial service located conveniently within Emery alongToryork Drive. The business responds to road rollovers and turnovers and cleans up spills.
The OPP and MTO contact Centennial when an unlucky road disaster materializes and authorities count on them to deal with clearing the impediments as quickly as possible. Tow truck companies are dispatched by police separately and specifically trained professionals are called in to deal with individual hazardous materials.
Centennial Sweeping was the brain-child of an enormous and colossal man in Emery, Bob Chabot. He purchased the location from the original business St. Mary's Cement. At the time, St. Mary's and the surrounding land had been vacant for approximately ten years, said Bob's son Raymond.
The business of St. Mary's Cement had a distinct start. The company was initially founded in 1912 in St. Mary's, Ontario by business partners John Lind and Alfred Rogers who capitalized on nearby natural raw material.
Together the two men led a small group of investors and built a 2 kiln, 180 tonne per day cement plant costing $250,000. The town of St. Mary's was first known as The Stonetown by early settlers in the 1840s. This was mainly due to the massive deposits of limestone located close to the earth's surface that could be quarried fairly easily. The cement company expanded their business to Toryork Drive in the late 1950's and provided crucial building supplies for the making of Emery's first factories.

In the original plant, there was a separate rail line that ran right off the CPR train tracks directly into the facility. The reserved rail line was used to unload large quantities of loose cement and directly deposited into nearby heavy silos. From the silos, the cement was funneled into the main building where a bagging operation was the chief operation of the plant.
When Chabot purchased the property in 1994, he immediately built several maintenance garages that would be needed for his sweeping business that opened in 1999. Chabot had begun his life in Shawinigan Falls, Québec on November 19, 1942 and had one step-brother and one step-sister. Early in his life, his family moved frequently as his father worked for CN and was required to move the family around.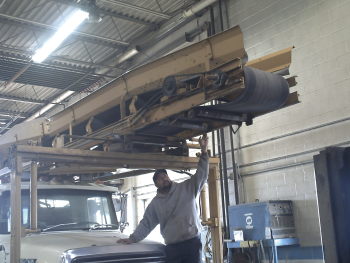 Bob Chabot initially opened Centennial Sweeping with his one and only truck, a GMC. His true love was for reliable Ford Trucks however. In the usual course of his professional dedication and dealings, his business grew to over 100 trucks while occupying 47 acres of land. Bob Chabot along with his daughter Lorraine were most active politically when they founded the Emery Creek Environmental Association ultimately leading to the frame-work and initial forming of the Emery Village BIA itself.
Chabot had been married to Lina for 30 years when he passed away in July of 2010. Chabot left three children, Lorraine, Raymond and Centennial. Efforts have been made to singularly commemorate the honour of Bob Chabot along Toryork Drive for future generations to appreciate.
The trucks that Bob Chabot custom-built are still on the road today. The sweeping and removing units operate as well as they did from the day that they were first built. Bob's son Raymond maintains the company's vehicles so that they continue to be in tip-top shape. He proudly maintains the honour of his Dad's vision of Centennial Sweeping allowing his legacy to continue to live on.