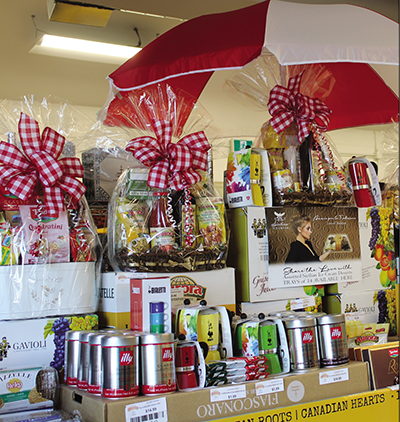 By Sean Delaney
Creating the right, highly personalized, and one-of-a-kind custom gift basket can be an enormous challenge. And you should never settle for less for loved ones, family, and friends for that special occasion.
Aurora Importing can help when you require a more standout gift basket. Aurora's custom gift basket assembly group has it covered whether you're celebrating a birthday, anniversary, an employee recognition program, charitable fundraising, or perhaps an annual company golf tournament.
To start off, Aurora Importing is Canada's largest importer of authentic Italian delights.
You can select from a vast array of specialty food, snacks, and sweets. Irresistible brands such as Donini, Lindt, and Loacker are delightful, and if desired, there is also a sugar-free option.
You select all the products for your basket that best fit your tastes and budget and let the Aurora team get to work.
Select your choice of packaging and ribbons as well. If you want to customize your gift a little more, purchase any wine at your local LCBO and have Aurora include it in your custom food basket. Most of the time, Aurora can accommodate same-day fulfillment.
Aurora Importing also offers a variety of beautiful premade gift baskets at the Cash and Carry outlet store on all occasions.
Please feel free to visit Aurora's Cash and Carry at:
350 Clayson Rd, North York.
Monday to Friday, 9 a.m. to 5 p.m.
(416) 401-2055
www.auroraimporting.com