Federal budget an opportunity to rebuild, MP Judy Sgro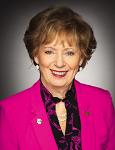 Dear Neighbours, We have marked over a year since COVID-19 was declared a global pandemic. Like many of you, I am reflecting on 2020 as a year of challenge. We had to make many adjustments to our way of life, from the mask mandate, to the imposition of social and physical distancing, and many mon...
Canada continues to help small business

We are experiencing unprecedented times around the world. The COVID-19 pandemic has been a true test to all Canadians. From public health measures keeping us from our loved ones. To widespread business closures and layoffs threatening our livelihoods. We are in the fight of our lives and we are ...