Another successful Emery Village food and toy drive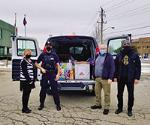 By Sean Delaney Putting a smile on a child's face is important this time of year. Thankfully, numerous local businesses help contribute to the many community toy and food drives. The wish is that all children experience the wonder and joy of receiving a gift, and families can celebrate the festiv...
Upper Crust hosts holiday drive, provides 600 vulnerable families with toys and meals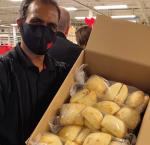 By Sean Delaney Upper Crust hosted its 2020 Holiday Toy Drive and food hamper assembly, giving back to those who need it most. Through a partnership with Kitchen24 and Second Harvest Food Rescue, the toy drive and donation of goods and food will support 600 families with holiday hampers. Upper...