Helping Toronto business keep their work place healthy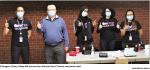 By Sean Delaney On April 12th, the Emery Village BIA, in partnership with Toronto Public Health, held a walk-in vaccination clinic at the Carmine Stefano Community Centre. The clinic was arranged and promoted by the BIA and explicitly targeted Emery Businesses, their employees, and immediate ...
Emery BIA mobile vaccination option for businesses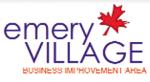 By Sean Delaney The Emery Village BIA, with the support of Toronto Public Health, is working to bring Mobile Vaccination Clinics to the doorstep of Emery Businesses and their employees. The clinics will be offered between the hours of 9 a.m. and 9 p.m., and if needed, extended hours for night sh...