Executive Director's message - April 2023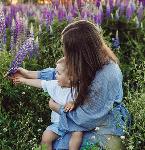 Executive Director's message With spring in full swing and the crocuses in full bloom, tulips starting to sprout and grass slowly showing signs of life, we finally find ourselves wanting to be outdoors again We crave longer walks and stopping to say hello to the neighbours we have not seen all wi...
Emery Village spring job fair and recruitment event
By Al Rugerro There is some excellent news to share. The Emery Village BIA will hold the Emery Job Fair on Thursday, April 13th. This will be a welcome boost to our community employment picture and a helpful nudge to Emery employers to connect with local talent and skilled workers. Entrance is...