Councillor's Corner - February 2022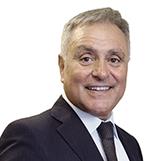 Dear Resident, I want to thank the staff and panelists who attended our recent Virtual Principal's Forum. My office coordinates these events to inform our schools about local projects and services and how they impact and benefit our community. My office welcomed speakers from the City's Vision Z...
Councillor's Corner - September 2021

Dear Resident, All of the Toronto Public Library branches offer the public an opportunity to access and print their own vaccination records free of charge. There are also various ways of storing your information on your smartphone for safe, secure and convenient retrieval by downloading the Minis...