Mosaic is for the birds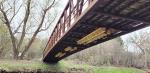 Mosaic Transit Constructors' (MTC) Environmental team is focused on meeting its obligation to protect migratory birds that choose to use the construction sites to nest. MTC takes various approaches regarding birds nesting (or potentially nesting) on work sites. The first approach is assessment of ...
More than one million vehicles raised by Finch West LRT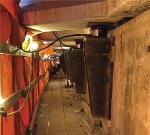 By Sean Delaney Literally! Thanks to a unique method of construction known as bridge jacking, restoration and reconstruction work on the Humber River Bridge continues to take place right under the wheels of thousands of vehicles that traverse it every day. Bridge jacking is a process that ensur...