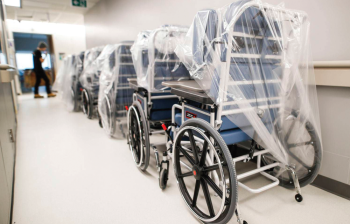 By Claudio D'Intino
It was dated Dec. 21, 1968. A letter from the newly appointed board of directors, Dr. Robert C. Laird received confirming he would serve as the first chief of staff of York-Finch Hospital.
According to the Humber River Hospital website, Dr. Laird worked 20 years at Toronto Western Hospital before coming to York-Finch. He retired in 1972, devoting the rest of his life to medical care in Nigeria. He died in 1990.
York-Finch opened its doors in 1970, eventually merging with Northwestern Hospital on Keele Street and Humber Memorial Hospital on Church Street to become Humber River Hospital. The new Humber River Hospital opened on Oct. 18, 2015, at 1235 Wilson Ave, at cost of $1.75 billion. York-Finch closed permanently, except for a brief period of having an urgent care clinic and some medical imaging services.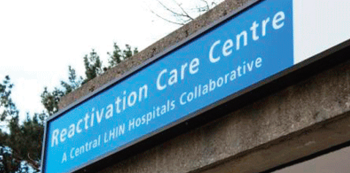 Overcrowding has Ontario hospitals bursting at the seams. On Oct. 23, 2017, Ontario Health minister Eric Hoskins announced that $140 million will be spent to open more than 2000 hospital beds, with Toronto reopening the Hillcrest site of the University Health Network and York-Finch hospital. Five hospitals under the Central Local Health Integration Network (LHIN), Humber River, Southlake, Markham-Stouffville, Mackenzie and North York General developed the Reactivation Care Centre (RCC). This will add 150 new hospital beds, 30 each starting Dec. 2017. More beds will be added eventually over 2018 and beyond.
The RCC website describes itself as "…approach designed to help patients who no longer need acute care services, but …waiting for an alternative care facility…Each participating hospital will occupy its own unit…treating its own patients, with clinical staff from that same hospital."
The Northwestern hospital site is demolished and becoming a new residential development. Currently, the Humber Memorial site houses a couple of clinics, with no plans confirmed in its future.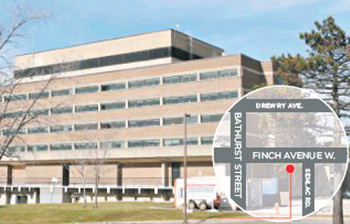 The grand opening of York Finch was under a tent in 1970. It took five hospitals and a news conference for the grand opening of the RCC in 2017. Dr. Laird started with a yearly salary of $10,000 as of July 1968.
It takes a few billions dollars today for five hospital systems and a reactivation care centre. It is called healthcare reinvented.