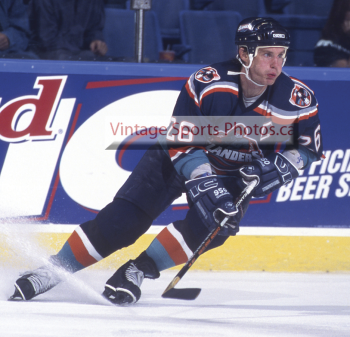 Pro Hockey Players of Emery Village
BY TIM LAMBRINOS
Emery Village is known as a perfect place for winter recreation and outdoor sports.
Whether children tobogganing on the many steep hills that embank the Humber River or having gatherings of some impromptu skating on frozen Crang's Pond, the area has always served to be without a doubt, a seasonal blessing for outside winter activity.
The village has two indoor ice rinks, Habitant Arena and Gord & Irene Risk Arena (not including Downsview), that provide the community with handy access to skating and hockey, and has come a long way from years past.
In the past there was the Humberview Hockey Club or the Northwest Hockey Club that both represented youths in the premium North York Hockey League.
The first hockey player from Emery to make it to the NHL was Ron Atwell.
He was a big, strong, rangy forward that played for the NY Rangers and the St. Louis Blues in the 60s (Atwell recently attended a street naming ceremony in the newly built subdivision close to Sheppard and Weston). Atwell was followed by Paul Higgins, who was hand-selected by Harold Ballard of the Toronto Maple Leafs to be one of the league top enforcers in the early 80s.
Harry Pflugl, a well know local name, never actually got his chance to play in the NHL as he chose to make his professional hockey career in Germany. After graduating from Emery Collegiate Institute, Pfugl played from 1977 to 1989 and appeared in 342 regular season games and scored 168 goals and 145 assists in Germany.
Another famous hockey player who never played in the NHL was one of Emery's finest females to ever lace up a pair of blades.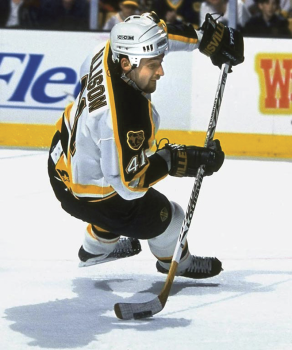 Geraldine Heaney is one of only three women to be inducted into the Hockey Hall of Fame. Heaney grew up on Strathburn Boulevard and attended Melody Road Public School and Emery Collegiate Institute.
At Emery Collegiate, the only sport she didn't play was hockey – only because it wasn't available for girls.
"They had a boys' team only at that time," she said. "But I played every sport at Emery – everything from badminton, soccer, basketball, volleyball and field hockey."
Heaney's hockey skills blossomed and she went on to play defence for the Canadian National Team and help win gold medals in seven world championships and an Olympic Gold in 2002.
Heaney's national team career spanned 125 games where she scored 27 goals and 66 assists.
She was inducted into the Hockey Hall of Fame in 2013.
Another fine NHLer, Adam Oates also attended Melody Road and Emery Junior High School in the 70s but moved and played for Markham before he graduated High School. Oates played in 20 NHL seasons for eight different teams, totalling 1,337 games, 341 goals and 1019 assists. He was also inducted into the Hockey Hall of Fame in 2012.
That brings us to the story of another great NHLer who grew up in our community. Pat Flatley lived on Cherrylawn Drive in the Gracedale area and attended St. Roch's Catholic School before playing for the nearby Henry Carr Crusaders. Flatley played in 14 NHL seasons and in 1991 became the fifth captain of the NY Islanders. In total, he played in 780 regular season games and scored 170 goals and had 340 assists.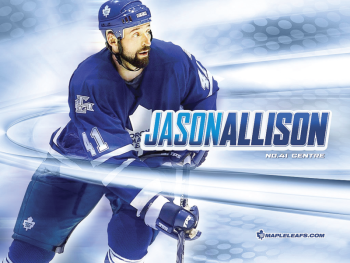 Jason Allison attended Humber Summit Middle School, Emery and Westview Centennial schools. He played in the NHL on four different teams starting in 1993 and ended in 2006. His last season was with the Toronto Maple Leafs where he played in 66 games and scored 17 goals and had 43 assists. His most productive NHL season however occurred when he played for the Boston Bruins. In 2000-01 he scored 95 points in a single season.
One dedicatory notion the Arts & Heritage Committee is examining is to pay tribute to two of the finest NHL players from the community, both Jason Allison and Adam Oates, by re-naming the local hockey arena of Habitant to The Allison-Oates Arena.
(I raise the question why is anyone so much of a steadfast Montreal fan in our community anyway?)
So with winter and cold coming down on the village now, get out and enjoy Emery's winter season with yourself or with friends and family.
Just bundle up. Habitant Arena is open for public ice skating every Sunday until March 31, from 1:15 p.m. to 2:45 p.m. Gord & Irene Risk Arena is open for free public skating every Wednesday from 6:00 p.m. to 8:00 p.m. and on Saturdays from 8:15 p.m. to 9:15 p.m. This arena also has a special Family Session Skate (younger tots must be accompanied by adult) every Saturday from 7:15 p.m. to 8:15 p.m.
Skating will become available at the Joseph Bannon Park close to Weston and Sheppard at the community outdoor rink. Public skating is available at all times everyday, weather permitting. Lights for the rink are turned off daily at 11:00 p.m..
And the next time you want to take in a game, don't be afraid to re-visit Habitant Arena and watch the local kids play their brand of hockey. You never know, you may just be watching Emery's next budding star that will someday be play in the NHL.