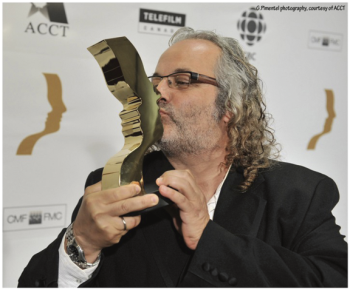 BY TIM LAMBRINOS
The musical talent of Claudio Vena was supported and advanced by his parents, Francesco and Colomba Vena. Their family was from the small town of Rende, Italy in the middle part of Calabria. The Vena's moved into a home on Lanyard Road with their three boys adjacent to Daystrom Drive Public School. Claudio and his two brothers (Tino and Tony) were brought up with customary Italian values and traditions respected by the entire family. As standard, Claudio's older brother was required to take up playing the accordion at a young age. He quit playing the instrument after a brief time and ditched it in his bedroom closet for about a year or two.
In 1971 at the age of 11, Claudio discovered it and promptly began to teach himself how to play by studying a fingering booklet he had found. Shortly after, his parents realized that Claudio was certain to develop his artistry and registered him in official lessons.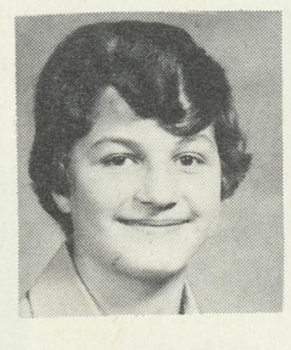 It was around this time Claudio also began taking music classes at Emery Junior High School with strings teacher Mr. Moses acting as his role-model. For many years, Claudio played the Viola sitting beside Carol McCartney, while they shared a single music stand in class. His expertise on the Viola was recognized when he was promoted to accompany the Emery Junior High School Orchestra on a trip to Ottawa. At the time, the Kiwanis Festival was the most important competition for all musicians in North York and Toronto. Claudio always requested the accompaniment of student Janet Lyons (who was a fantastic pianist) to appear with him in various other competitions and outings. As compensation for her assistance, Claudio would often treat Janet to a lunch or dinner to show his gratitude.
While attending Emery Collegiate Institute, Claudio was substantially encouraged by Mr. Baird Knechtel, the orchestra's music teacher (originally plucked away from Jarvis Collegiate by Emery Principal, Allen Merritt). Mr. Knechtel, who originated from the Kitchener area, became an important and influential figure in Claudio's skill and development as a musician in his early years. Fellow Emery student Ron Chambers (who was a talented cellist & pianist) helped Claudio grasp the sophisticated characteristics of playing the piano. In return, Claudio helped Ron with musical theory and playing other musical instruments. They devotedly worked on these activities all in their spare time.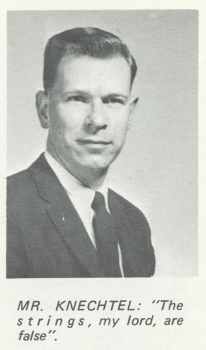 After leaving high school, Claudio became known as an outstanding musical-score composer creating many incredible instrumental works of art. His major debut as a conductor and arranger materialized with the lead Baritone of the Met, Louis Quillico. They recorded a CD of Italian Art songs entitled Ricordi d'Italia. Claudio's earliest climb to the world stage was a result of the success of his group Quartetto Gelato that he co-founded. In the foursome, he was distinguished with two Juno nominations and awarded Debut Artist of the Year. As an arranger, Claudio has worked with many prestigious groups including the Banff Centre for the Arts and more remarkably with fellow Emery Alumni, Alfie Zappacosta. Throughout his music career he has had the pleasure and distinction to work alongside musical giants Paul Anka, Rod Stewart, Placido Domingo, Stevie Wonder, Luciano Pavarotti and Anne Murray.
In 1997, Claudio secured another major great claim to fame by performing in Toronto with rock legends Jimmy Page and Robert Plant of Led Zeppelin, in the group Plant & Page. According to Claudio, he received his greatest compliment when he won the Gemini Award for his musical score, TO in 24, directed by Dale Hildebrand. Another great thrill occurred during one of his tours when he received praise from an unexpected fan. He was approached backstage by his former wrestling coach from Emery, Mr. Ballantyne. He informed Claudio that he had been running his own McDonald's restaurant in Orangeville and offered Claudio to drop over for a complimentary dinner. Unfortunately as a result of time constraints, Claudio was forced to graciously accept some free coupons for complimentary Big Mac's instead.
Claudio continues to be acclaimed as a top-notch world-renown composer and musician. He is currently musical director and conductor of Symphony on the Bay Orchestra in Burlington. Claudio's philanthropic work includes providing major support to World Vision Canada. He also extensively offers students at inner-city schools access to instruments where they are not ordinarily exposed to live music.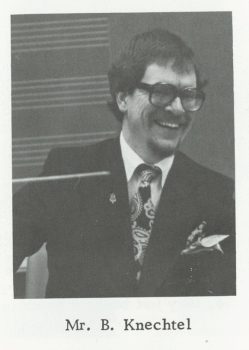 This year, Claudio is particularly excited and looking forward to working on Stratford Festival's version of the Lion, the Witch and the Wardrobe and composing the soundtrack to the feature film, The Lemon Grove. Claudio Vena was recently selected to have his name honoured in a street naming ceremony in the Casa Development at Weston Road and Finch in recognition of his achievement in music and the arts.
He is looking forward to being front and centre at the Emery Collegiate Reunion on May 14, 2016 and can be found at www.claudiovena.com.