Winning a seat at Queen's Park
By Tim Lambrinos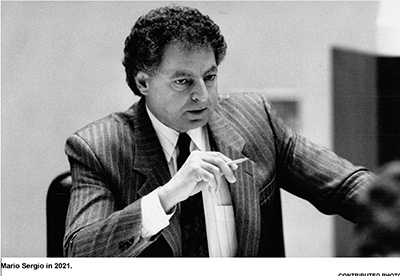 The designation of a permanent capital for Ontario was a result of Canadian Parliament invoking the British North American Act (BNA Act) in 1867. The Act established newly created provinces replacing the previous provincial names of Upper and Lower Canada. Ontario began construction of Queen's Park in 1886 and completed it in 1893.
Elected officials of Ontario's legislative assembly continue to serve at Queen's Park. Initially, each member represented voters across extremely large electoral boundaries. As population in Ontario grew, the boundary lines were reduced as more elected officials were added to the legislature.
Over the past 60 years, Members of Provincial Parliament (MPP's) in Emery's catchment area represented many of the identical addresses of businesses and residential properties in the local community.
The first MPP of the new modern era was Fred Young. He came from Nova Scotia where he worked as an ordained minister from 1934 to 1940 for the United Church of Canada.
To expand his horizons, he obtained a Bachelor of Arts degree from Mount Allison University and became a school teacher in Fredericton, New Brunswick. During this time, he was a dedicated organizer for the Co-operative Commonwealth Federation Party (CCF).
He decided to relocate and attend the University of Toronto where he received both his Bachelor's and Master's degrees in Divinity.
In 1953, Young attempted to run for the leadership of the Ontario CCF Party and lost by a mere six votes to Donald C. MacDonald. After a few unsuccessful attempts to gain a seat in public office in Toronto, he finally won an election in 1955. He served as Deputy Reeve in the Township of North York and as Chair of North York's Executive Committee. During this time, he was instrumental in preventing Rowntree Mills Park to become the township's official dump.
In 1963, Fred Young was elected to serve at Queen's Park as the NDP candidate for the newly created riding of Yorkview.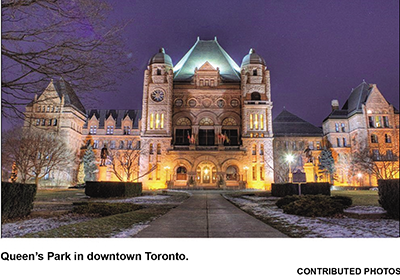 Young sat as an Ontario MPP from 1963 till 1981. During this time, Young secured election campaign victories in Yorkview by winning five straight elections where he routinely obtained between 40 to 50 percent of the vote. Although he never represented a party in power in Ontario, he focused his efforts primarily on constituent case-work to obtain business and homeowner satisfaction.
In 1981 at the age of 74, he retired from politics. Following his career in politics, a recreational area near Keele Street honoured him by naming a small park after him adjacent to York University in 1990. In 2006, Emery Village BIA also made a recommendation to Toronto City Council that a new residential street be named after him, called Fred Young Drive. The street is located just off Torbarrie Drive in the residential complex built over the former Workers' Compensation Hospital site.
With Young's departure from politics in 1981, his top aide, Mike Morrone, took a shot at securing the position. In came Michael Spensieri who was an Italian-Canadian lawyer in Ontario. Spensieri had already attempted vying for a seat as MPP for the Liberals in the 1975 provincial election in Downsview. There, he lost to NDP candidate Odoardo Di Santo by just sixty-eight votes. Not wanting to run against an incumbent in 1981, Spensieri registered his name as a Liberal candidate in Yorkview to go head-to-head against Morrone. To many onlookers' surprise, Spensieri beat Morrone by 1,187 votes and became Yorkview's new MPP.
Spensieri only served one term in the legislature and did not register himself as a candidate for re-election. In 1985, Liberal candidate Claudio Polsinelli beat out a carefully selected NDP candidate and former North York Alderman, Mike Foster, for the position.
Two years later, Claudio Polsinelli kept his position once again by beating out another politically experienced NDP candidate, Sheila Lambrinos, and retained his seat at Queen's Park.
In 1990, Ontarians seemed eager for change with a new, young hopeful Bob Rae emerging as an optimistic leader. In the provincial election, the NDP swept Ontario and secured a majority government. Yorkview's new promising candidate for the NDP, Giorgio Mammoliti, also won. He narrowly ousted incumbent Claudio Polsinelli to secure a post at Queen's Park which he held for a single term. In 1993, the Yorkview name was dropped in favour of York West.
The 1995 election saw the Liberal Party re-emerge once again in York West where the competent North York Alderman, Mario Sergio, won handily as MPP. Sergio held the post until his retirement from politics in 2018.
Then there was the beginning of a new era.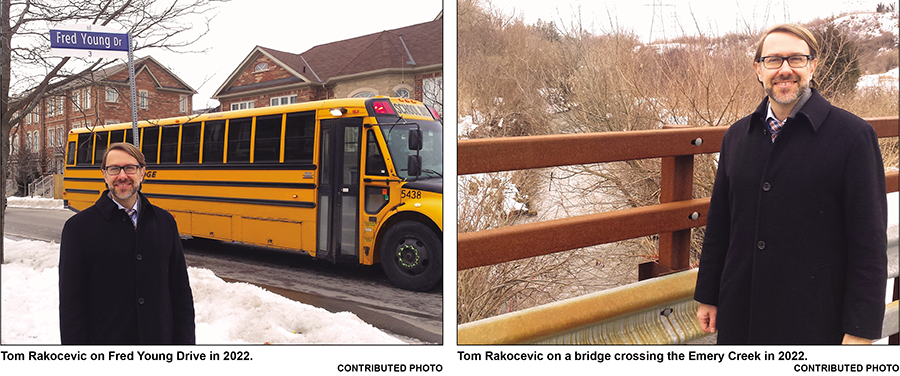 In 2006, Tom Rakocevic had already gained valuable government experience while working as an Executive Assistant at Toronto City Hall for City Councillor, Anthony Perruzza.
But Rakocevic developed his own desire to run for public office. He registered as a candidate for the NDP in York West for two straight provincial elections, running against Mario Sergio. Rakocevic's election results demonstrated an increased resurgence and popularity for the party while he routinely landed in second place.
In the 2018 provincial election, Rakocevic secured greater support for the NDP in the area by beating out Doug Ford's Conservative representative, Cyma Musarat, in the newly named riding of Humber River Black Creek.
Over the past four years, Rakocevic reflects upon similarities to one particular representative from Emery's past, Fred Young. Both men served as NDP representatives with primary emphasis and focus on community casework and helping those in need.
Rakocevic proclaims that he gets great satisfaction each and every day when community challenges are presented to him. Solutions are found and he has been respected to find ways to apply fairness to outstanding issues, even though his party is not in power.
With another provincial election scheduled for June 2nd of this year, the incumbent Tom Rakocevic feels he'll be up to the challenge of securing a win in the next provincial election as MPP.
The election is set to showcase the three main party leaders contesting to be Premier at Queen's Park over the next four years. The leaders are Doug Ford, Andrea Horwath and Steven Del Duca