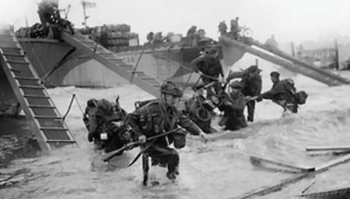 Humberlea's fighting community champion
By Tim Lambrinos
Every year, Nov.11 is a day that symbolizes Remembrance Day in Canada. The day allows an opportunity for everyone to give tribute to our fallen soldiers of the past. We can reflect upon the enormous loss of lives and those who sacrificed their own lives to maintain peace and freedom for everyone. It has become a day to remind Canadians of the savageness of two world wars and to never forget the sacrifices of those "glorious dead" of yesteryear.
In war, there has always been a number of civilian families around the world that become detrimentally impacted by the undue hostilities.
Regrettably, civilian children can be part of this grim category. One Canadian soldier's life in particular would be changed forever after witnessing these types of horrors.
This returning Canadian veteran of D-Day went on to nurture a sentiment of obligation and make certain that he would give all that he could to assist those less fortunate.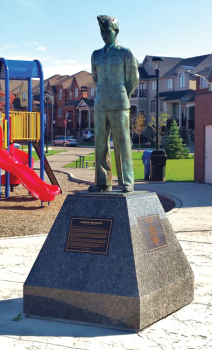 This is the account of Joseph Bannon.
On Feb. 4, 1919, Joseph Bannon was born in Scotland. At the age of 7, his family moved to Toronto. With the onset of the Second World War in 1941, Bannon along with many of his male relatives, signed up for the war effort. Bannon decided to enlist into the Royal Canadian Air Force (RCAF). He would spend the next four years training in London, England. In 1944, Bannon and his division became part of the Canadian armed forces that were expected to land at Juno Beach for the massive D-Day invasion.
It was on June 6, 1944 when the most complex military operation in history occurred. The U.S.A. General Dwight D. Eisenhower would coordinate and oversee all operations of this invasion. The plan was to drive back the heavily armed and bunkered-in German militaries that were established on the west coast of France. The strategy included having 14,000 trained Canadian troops of the 135,000 soldiers involved. The Canadian forces were expected to land at Juno Beach as a secondary component of the entire operation. The majority of U.S. forces were sent to land at Omaha Beach. Eisenhower's responsibility would be to coordinate the greatest and most complex seaborne invasion in history. The Canadian troops were aimed at 80 km of mostly flat, sandy beach terrain along the coast of Normandy. By the end of the 10 week military campaign, 5,500 Canadian soldiers had been killed in action.
Most of them are buried in Canadian cemeteries at Bény-sur-Mer and Cintheaux in France.
The Second World War spanned several years with many soldiers not only fighting for Canada but assisting in the transport of equipment and supplies. The war ultimately left untold amounts of families separated over very long periods of time. Many of these families would live in fear that they may never see their loved ones again.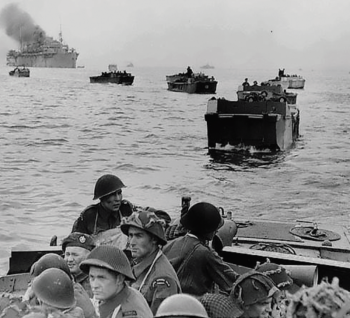 Joseph Bannon did return home to his family in Canada and fortunately his wartime experience had some positive impact on his life. After being recognized as a decorated war hero, Bannon's life mission began.
After the war he settled with his family in a new subdivision along Weston Road north of Wilson, just east of the Humber River. The community would be named Humberlea. Bannon was able to move into a newly built "war home" built to house returning veterans and their families. Bannon's experiences during the war had him witness tremendous amounts of physical devastation, suffering and loss of life. Disappointingly, the loss of adult life throughout the world left an unnecessary abyss for surviving children. Bannon would form a life-long commitment and dedication toward the care of these children.
In addition to their own two children, Joseph and Doris May Bannon became foster parents to more than 150 babies and unwanted children. Seven of which they ended up legally adopting themselves. In 1960, the Bannons were recognized for their many hours of dedication to the less fortunate children in our society, and named Foster Parents of the Year by the Catholic Church.
Joseph Bannon was a caring and trusting neighbour, as well as a founding patron of St. Jude's Catholic Church on Weston Road. He resided in the same post-war home for more than 66 years in the Strathburn/Gaydon area. He is remembered for extending heartfelt greetings and warm welcomes to newcomers and being a community steward.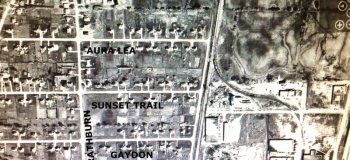 Recently, a park has been dedicated to the memory of one of Humberlea's greatest community champions. A statue of Bannon in full military uniform attire stands magnificently in the Joseph Bannon Park. The park is located in the new community south-east of Sheppard and Weston (where Woolco used to be).
Bannon passed away in Sept. 2007 at the age of 88. His quiet devotion to his faith and fellow man shall not be forgotten.
Please join us at the Joseph Bannon Park at 65 Mary Chapman Blvd on the 11th hour of the 11th day of the 11th month (ie: Saturday November 11th, 11 a.m.).
It is Emery's personal gathering place on Remembrance Day.
The Emery BIA invites all to join us in honouring our fallen soldiers and local war hero, Joseph Bannon.
Councillor Giorgio Mammoliti is expected to conduct the ceremony with refreshments being served afterwards.