Emery's distinctive elected official
By Tim Lambrinos
Elected officials have always represented our community very well. However, most have been brought up outside the local community. To help an elected official gain a pulse for local issues, constituency offices have been the norm for this area.
One homegrown successful elected official, who has a connection having been brought up and worked in Emery, is Maurizio Bevilacqua. He is the current Mayor in the City of Vaughan.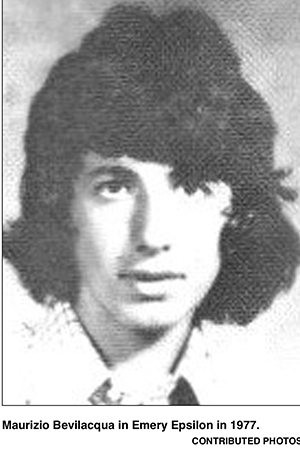 His family arrived from Sulmona, Italy in 1970 and he began attending local schools.
Beginning in 1975, he attended Emery Collegiate Institute on Weston Road and graduated with honours in 1979.
After high school, he attended York University where in 1983, he obtained his Bachelor of Arts degree. He followed this up by obtaining his Master of Arts degree from the Fordham University in New York. He also later attained a Master of Laws degree from the University of Toronto.
As an ambitious young man, Bevilacqua had a passion for getting involved in political life and was drawn to Sergio Marchi of York West. He had a previous connection with Jim Fleming, who had been the sitting Member of Parliament for York West. Fleming had also been the Minister of Multiculturalism in the Pierre Elliott Trudeau government but was ousted by some clever and shrewd political manoeuvring, by Marchi, during the locally-run nomination process.
Bevilacqua latched onto Marchi and became a dedicated aide in his campaign and followed this up by becoming a staffer in his office. He moved up the ladder to land one of the top jobs in the MP's office. As a result of this, he was able to obtain vital and key experience in government operations and, in 1988, won his own election as the Liberal candidate for the riding of York-North. It was at this time that the boundaries of York-North included Richmond Hill, Aurora, Thornhill, Woodbridge and Vaughan. The population was almost triple in size from any other electoral district. The boundary lines would later be drawn up to create three separate ridings. Since Bevilacqua's first election win in the mega-riding of York-North and was only won by 88 votes, a by-election was called.
Bevilacqua made good on winning the riding once again. This time around, he won by a margin of more than 7,000 votes. Even with surprisingly increased popularity from a very good NDP candidate, Peter Devita.
His election victory was even more significant since Bevilacqua surprised many outsiders when he was able to defeat a planted candidate, Maria Minna, for the Liberal nomination in the election.
Bevilacqua was re-elected as MP once again and represented the riding of York-North from 1988 to 1997. He continued to win elections in the redrawn boundary of Vaughan-King-Aurora from 1997 to 2004. And then won another election in Vaughan where he served as MP from 2004 to 2010.
While at Parliament Hill, Bevilacqua served respectfully in several roles, including Minister of State for Finance, Minister of State for Science, Research and Development and Chairman of the House of Commons Standing Committee of Finance.
Bevilacqua announced in September of 2010 that he was going to run in the municipal election for the job of Mayor in the City of Vaughan. His public announcement came shortly after his resignation as Member of Parliament in the federal electoral district of Vaughan.
In the mayoral race, he defeated controversial former mayor Linda Jackson, who had been accused of election finance irregularities from her 2006 mayoral victory.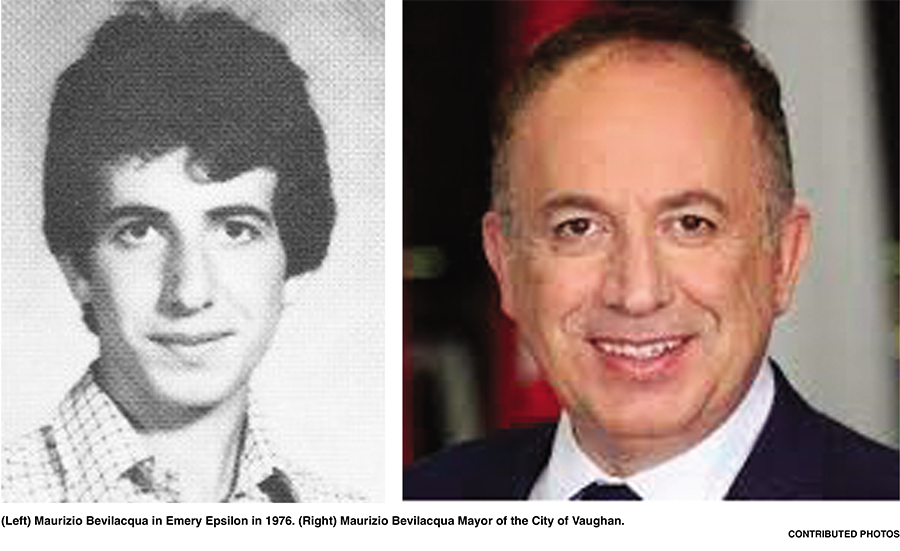 Bevilacqua was then re-elected as the Mayor of Vaughan in 2014 and then again in 2018. Both of these victories came with attaining more than seventy percent of the vote.
While serving as Mayor, he has been honoured with the Premio Italiani nel Mondo Award, which is presented by the Italian government to individuals of Italian heritage who have served as a role model for the international community.
These days, Bevilacqua's strong leadership, experience and charisma have been key reasons for the prosperous growth that everyone sees happening in Vaughan.
It is a real tribute for the taxpayers of Vaughan to have Bevilacqua at the helm during these formative years.
Time will tell whether this will continue to occur but based on Bevilacqua's winning track record, he should be able to maintain the helm up there, for a long time to come.