It's quick. It's easy. It's free
Here's what you need to know about the program.
The Toronto Region Board of Trade and the City of Toronto are providing small and medium-sized businesses (those with 150 employees or fewer) in Toronto with rapid screening kits for COVID-19.
For businesses with over 150 employees, order directly from the Ontario government portal.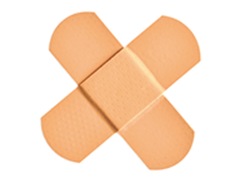 For businesses outside of Toronto, order through the Chamber of Commerce in the municipality your business is located.
The list of rapid test distribution programs by the Chamber is available at www.occ.ca/covid-19-rapid-screening-initiative-ontario/
Each company should assign a Screening Supervisor who will be the contact person.
The Screening Supervisor Designate must watch a six-minute training video on how to administer the tests
Orders can be picked up at your choice of available City of Toronto facilities.
Orders are calculated to provide enough rapid screening kits to test all employees twice a week for four weeks.
Tests come in boxes of 25.
Reporting of the results is required.
Rapid screening kits can be reordered following the completion of the reporting requirements.
Businesses are responsible for the proper disposal of kits – they can not be put out with typical waste.
We recommend retaining your kits as the Ontario Government and its partners work to develop additional disposal options for businesses.
The amount you receive will be automatically calculated based on the number of employees you provide in the order form (enough rapid screening kits to test employees twice a week for four weeks will be provided).
Once your order is received, your pick-up time will be confirmed via email by the Toronto Region Board of Trade.
If you have multiple businesses, please fill out one form per business.
If you have one business with multiple locations, please fill out one form covering all locations.
To order refills, you must first report the results of all administered tests (more information below).
To order rapid screening kits, visit: www.supportbusinessdev.bot.com/screening-kits/
This program is intended for businesses in the city of Toronto. If your business is located outside of Toronto, you can find a participating chamber in your municipality.