By Sean Delaney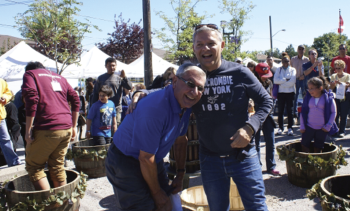 It's party time.
On Saturday, September 13, the Emery Village BIA is hosting its annual celebration, the Emery Village BIA Wine Festival.
The streets open up and residents descend upon Plunkett and Satterly Roads – closed off for festival-goers. The Ex might be over, but the air in the Islington and Steeles will be filled with a Fall festival atmosphere of live music, DJ's, and the sweet smell of food tents from restaurants across the neighbourhood – everything from ice cream and pastries and Italian dishes to the Capri Bakery, Pho 80, Pizza Hub, Domenics Meat, Uptown Churrasqueira, Mamma Mia and Suya Spot.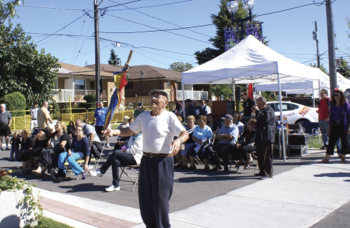 New to the festival this year is a beer tent by Nicklebrook and Superior Event Group will supply the kids zone which will occupy the corners of Islington and Satterly.
Look for the kids to be squealing on the Berry Go Round, Lady Bugs Ride, Pedal karts with Track and Wacky Dual Slide Bouncy Castle – Oh, and ALL the RIDES are Free.
"The Renaissance in Humber Summit has begun and it is simply fantastic," said business owner Tony D'AVERSA.
A long-time resident and Business Improvement Area volunteer Board member. "At first, there were obstacles and reservations about the neighbourhood improvements. Now that the store owners and residents see the final outcome and feel the new energy in Humber Summit everyone supports it and ask 'what's the next project in Emery Village'?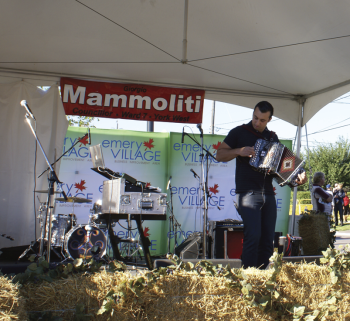 According to Tim Lambrinos Chair of the Emery Village Arts and Heritage Committee, 'Humber Summit' in Emery Village really was a small farming community on the corner of Steeles and Islington and he feels part of the BIA's job is to tell the area's rich history. "The name 'Plunkett' came from one of the founding farmers here" he adds. "In the 1920's and 30's — if you can believe it — this was cottage country along the banks of the Humber", Lambrinos muses.
"Humber Summit" in Emery Village is now "party central" — an area focus — with preparations for the coming-out party for the Satterly Rd. and Plunkett in high gear.
Wine fest, and the immense crowds that take in its sights, sounds, music and food, are just one more sign that the gear has been reached, and the pedal is on the floor.