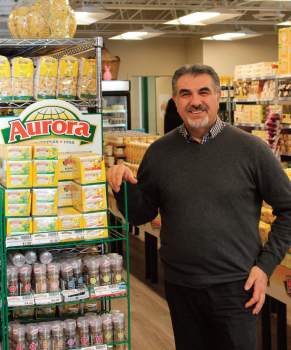 Italian importer moves offices to Emery Village
By Sean Delaney
Over time the name Aurora has become synonymous with Italian foods.
The company, Aurora Importing and Distributing began as an Italian import and retail company in 1955.
"A lot of the immigrants were from Italy, and they missed a lot of their foods from home," said Tony Morello, president of Aurora. "So it was really the architect of trying to bring authentic products from the homeland to Canada and Toronto specifically."
To fill the void or that need at that time, Aurora began bringing over everything from pasta to sauce, olives and more.
"And really we've never stopped," Morello said. "Sixty-five yea­­rs later, here we are still pretty much doing what we started."
Of course, the world has expanded a little bit. Immigration isn't just Italian anymore, Morello said. But other groups have been well aware and become loyal customers to a lot of the brands because they too have grown up with them.
He said Aurora has a unique portfolio because 50 percent of the portfolio is their own two brands, but 50 percent of the brands are authentic heritage brands from Italy.

"Primarily, brands that are well known, well recognized not only in Italy, but globally. They're brands that have a history and heritage we can bring to life in the Canadian market."
The background of the owners is all food.
Morello called the growth of the company an amazing project. One of the most impactful he's been involved in during his 45-year career.
"Lifting the roof off the building, it was pretty amazing to see how it's done to be able to witness it and now to move in and start operating, and it's something special for sure."
And their new Emery location was a special project for Morello, whose background is all retail. At their previous location, they had a small cash and carry for the public and enjoyed a great response to it.
"People really did enjoy it, so then I thought one of the first things I want to do coming here, is that right off the get-go we've got something that we can open to the public and have people come and enjoy browsing and looking at a lot of different products that we import. We're proud of it," Morello said.
Aurora carries approximately 2,400 products, and is the largest importer of dry products from Italy to Canada, bringing about 750 to 760 containers a year of dry grocery food products.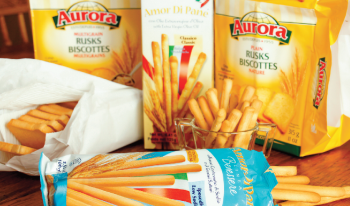 They can be found at 350 Clayson Road.
Reach them at: 416-401-2055
Or online at: www.auroraimporting.com