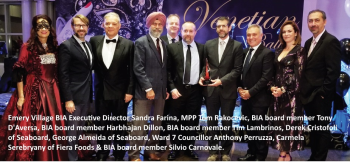 By Sean Delaney
On Friday, Oct.25 the fifth annual Emery Charity Venetian Ball returned to the Fontana Primavera Banquet Hall. In attendance were more than 350 community members for an evening reminiscent of a grand Venetian carnival. It was a night filled with glamour and high fashion, but also a sense of philanthropy.
Following a lavish four-course dinner, the energy in the room peaked with everyone dancing to the awesome sounds of the Sensations Showband. The Masquerade theme was evident in the Venetian photo area, however, only one's imagination was needed to immortalize the moment.
Guest speaker, Joanne, spoke passionately about her severe struggles with adolescent mental health. She came from a family who didn't easily talk about mental health because her parents were from a different era. For a long time, she explained she suffered in silence with feelings of guilt and shame, her mental health problems her, "dirty little secret."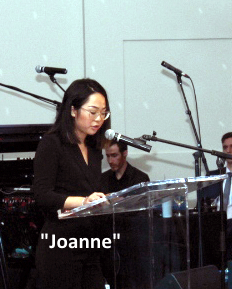 At Joanne's breaking point, she knew that she was either going to get help or end it all. Ultimately, she reached out to the Humber River Hospital.
Today, through ongoing treatment, she is managing her illness well and speaking out as a young advocate so that perhaps others won't suffer in silence.
Among some of the special guests were Councillor and Emery BIA board member Anthony Perruzza, MPP Tom Rakocevic, Louise Russo and fellow Emery BIA board members Tim Lambrinos,Tony D'Aversa, Harbhajan Dhillon, Silvio Carnovale and Carmela Serebryany.
The trendy silent auction tables lent to the fundraising efforts for the various charities supported by the BIA.
"Whether it is the Humber River Hospital Foundation, Humber River Children's Mental Health Unit, Friends Helping Sick Children (now celebrating raising over one million dollars) or the seniors that reside in Emery and in need of assisted care, we are there for them," said BIA Executive Director Sandra Farina.
A big round of thanks went out to the major Gala sponsors including Fiera Foods, Centenial Sweeping, Medallion Corporation and Terraplan Landscape. In addition to fundraising for community projects, the Gala was also the venue for the Emery Business Awards, presented to local companies that have proven leadership in their fields. Please keep an eye out in next months edition as we highlight more of these businesses.