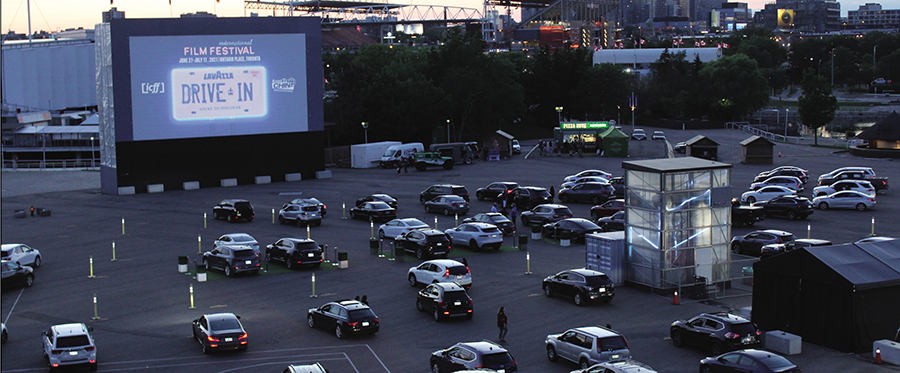 By Sean Delaney
On June 30th the Emery Village BIA Board of Management sponsored their own piece of the Italian Contemporary Film Festival (ICFF) Drive-in at Ontario Place.
The drive-in event allowed a maximum of 155 cars, with up to four people per vehicle. The registration was an overwhelming success, proving that many are eager for evenings that remind us of normal times.
The evening also included a chance for frontline and essential workers to qualify for free tickets. The workers had to visit the Emery Village BIA website. Those tickets were awarded on a first-come, first-serve basis.
"It's our way of saying thank you to the civic heroes for everything you've done for us. It's crucial to give back to those people," said Tony D'Aversa, marketing chair of the BIA.
COVID safety protocols were followed, including the cars themselves being socially distanced.
Once settled in, a buzz hit the air. A sense of moviegoers starting to feel like they were in their safe place took over, and everyone was relaxed and ready to enjoy the evening.
The Emery movie night was extraordinary, starting with a warm welcome from the BIA staff at the entrance, handing out specially prepared gift bags filled with many delicious snacks. Once parked, a lively collection of roller skating servers delivered delicious piping hot pizzas to each vehicle. And Mother Nature played her part, delivering perfect weather.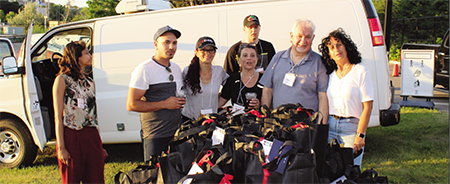 Comedian Joe Avanti zoomed in to the festival and brought some much-needed humour and laughs.
The evening's feature film, My Boyfriend's Meds, was a highly rated comedy staring Marco Antonio Aguirre, Jason Alexander, and Sandra Echeverría.
"We are proud and excited to be sponsoring ICFF's Lavazza Drive-in International Film Festival this year," said Sandra Farina, Emery Village BIA executive director.
"Our essential workers have been working tirelessly to support our communities, and this is just one way we are giving back. A night at the drive-in with the immediate family provides a fun and safe way to relax and enjoy the start of the summer."
Congratulations go to the ICFF organizers, the Emery Village BIA, and specifically, all of the wonderful, dedicated frontline and essential workers who have helped us weather these difficult times.
Without them, move nights like these wouldn't be possible.