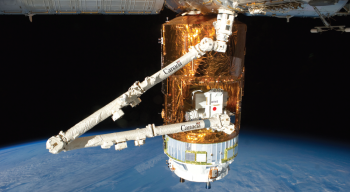 By Claudio D'Intino
SPAR Aerospace was the Special Products and Applied Research division of DeHavilland Aircraft of Canada.
In 1967, a management group bought out the division. In 1969, Canada was invited by NASA to participate in the space shuttle program. In 1975, the Canadian National Research Council (CNRC) and NASA signed a memorandum of understanding to construct the Shuttle Remote Manipulator System (SRMS), also known as the Canadarm.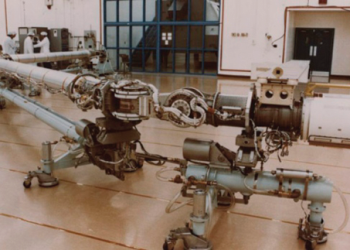 The $110 million program was designed to "deploy, maneuver and capture payloads." On numerous technical documents, the mailing address was SPAR Aerospace, Remote Manipulator Systems Division, 1700 Ormont Drive, Weston, Ontario Canada, M9L 2W7.
The Canadarm's first flight was on the space shuttle Columbia on Nov. 13, 1981, deployed by astronauts Dick Truly and Joe Engle. It weighed 410 kilograms. On July, 21, 2011, the Canadarm was retired by NASA, after performing 90 missions over 30 years.
Based on numerous sources, here are just some of the names of those involved at 1700 Ormont Drive:
Savinder Sachdev, head of the unit, former astronaut and former head of the Canadian Space Agency.
Bill Lishman, sculptor and artist who made a working model of the Canadarm.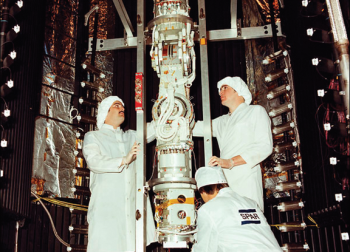 Lydia Dotto, author of the 1992 book, A Heritage of Excellence, 25 years of SPAR Aerospace.
W. Brimley, Robert Chessell, Larry Denman Clarke, Robert C. Daniell, Frederick Maurice Davis, Karl H. Doetach, Robert C. Ferguson, Bryan Fuller, Paul Jennison, Larkin Kerwin, George Klein, H. Klienburg, Philip Lapp, B. Mack, John MacNaughton, Sheila C. Maxwell, S. McClure, J.R. McCullough, Jim Middleton, Graham Norgate, P. Pickerill, Robert Dick Richmond, Anne Marie Scriver, J. Stoumann, Terry H. Ussher, Joseph S.C. Yeun, and Tony Zubrzychi.
The Canadarm 2 on the International Space Station weighs 1641 kilograms.
In May of 1980, as a student of Emery C.I., I gave a school tour to local Emery Village employers, including SPAR Aerospace. Today, Emery C.I. Is proud of its four year cyberscience program of enriched math, science and technology, established in 1994.