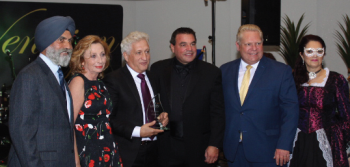 What an unbelievable event. The third annual Emery Village Charity Venetian Ball was an overwhelming success. The music, the food, and the ambiance; Fontana Primavera had it all.
The night would not have happened without our wonderful sponsors. Here at Emery Village Charities we would like to acknowledge those who took that step up and gave wholeheartedly to help ]The Humber River Hospital Foundation, Children's Mental Health, Highway of Heroes Tribute, Friends Helping Sick Kids and local senior groups. Thank you to the wonderful people at Fiera Foods as our Grand Venetian Sponsor. Renaissance Sponsors included the generosity of Centennial Sweeping, Forest Paving, Local 353 International Brotherhood of Electrical Workers and Greenboard Holdings Ltd.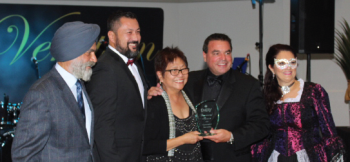 This year's Medieval Sponsors included The Emery Village Voice, Intelligarde, LiUNA Local 183, Macgregors Meats, Medallian Corporation, ORM Ontario Redimix, Terraplan Landscape Architects, Fer-Pal Infrastructure and GFL Environmental and Sultana's Decor.
.
We look forward with great anticipation to next year's Gala.
Sincerely,
Sandra Farina
Executive Director