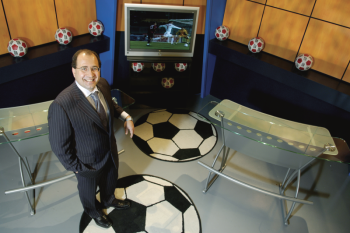 By Sean Delaney
The only channel in the world that offers a variety of English, Italian and Spanish programming under one "Latino" umbrella is celebrating a big milestone this year. And it has grown, with a reach into approximately 6 million Canadian homes from coast to coast, three all Spanish language digital TV channels (TLN en Español, Teleniños, Cinelatino) three all Italian language channels (Mediaset Italia, Sky TG24 Canada, TeleBimbi), and an all-sports channel (EuroWorld Sport).
Majority owned by Corus Entertainment group, a leading Canadian media company, TLN remains true to its roots, with the remaining 49.5 per cent in the hands of leading members of the Italian Canadian community.
When it first launched in 1984, it offered a beacon to newcomers not familiar with Canada's official languages.
"It grew in popularity with the communities it catered to, giving them a sense of home in the new world," said president Aldo Di Felice. "The network's ability to fuse super niche ethnic content with mainstream appeal makes it unique and also makes it relevant to over 13 million Canadians from coast to coast."
Today, Spanish is the number one spoken third language in Canada, with 1.8 million Spanish speakers. Di Felice said TLN was founded at a time when "Latinos" was a term understood to include both Italians and Hispanics, and led to a natural blend of the two languages and cultures. And at the time, Spanish was going to be the next big wave in Canada, he explained.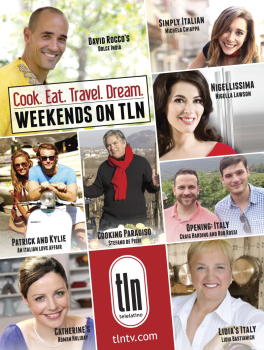 He feels pride in TLN's ability to raise awareness to the growing community.
"As successive waves of immigrants from other parts of the world have come to Canada, Hispanic immigrants and the wider population of Spanish speakers in Canada have been overlooked by many," he said. "But this is changing as TLN has worked to raise awareness and draw attention to the wide scope and the incredible diversity of an ever larger community in Canada."
The network continues to expand both its international and domestic programming acting as a destination station for the best "Latino" programming from around the globe with new exciting Italian and Spanish language shows across its family of channels. As well, TLN boasts a spectacular English lineup of premium films, series, drama, exclusive and original lifestyle shows and specials that radiate a passion for "Living life with Latin Gusto!"
Highlights include acclaimed English series CSI Miami and Everybody Loves Raymond, blockbuster Hollywood films via nightly Mucho Movies and a delicious lineup of weekend lifestyle shows featuring colourful and dynamic personalities who love to Cook, Eat, Travel & Dream!
Just as the Italians moved to Woodbridge in the 80's from St. Clair and College, TLN also planted it roots in the same community that it was serving.
TLN was born on December 10, 1984 and like any true immigrant story, its journey to success began with optimistic ideas and promising dreams. It tested the waters as a small specialty network in a big country and triumphed, now the leading ethnic broadcaster in Canada.
When first launched in 1984 in Toronto, it was available in only 4,000 homes. A soccer fanatic's dream came true when it became the first network to bring live Italian soccer into the homes of Italian Canadians every weekend, long before other television channels deemed soccer to be a sport Canadians might be interested in watching. With the addition of international soccer to its lineup TLN's audiences doubled.
Although TLN offers premium programming, it is its connection to the public that resonates. "TLN Cares" and its numerous charitable involvements and campaigns are a constant testament to their strong community ties and are reflected in many local productions and specials that support local charities and associations.
Community Charity: In the past several years alone, TLN has worked together with a wide-range of not-for-profit and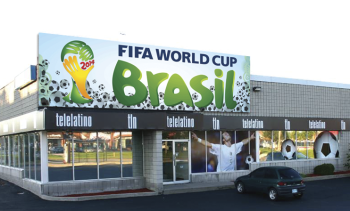 community based organizations in raising millions of dollars for several causes including the Heart & Stroke Foundation, The Canadian Red Cross, Caritas, Villa Charities, The Hospital for Sick Children (SickKids), Princess Margaret Hospital Foundation, The Oshawa General Hospital Foundation, the Vaughan Health Care Foundation and many others.
The network hosts annual live events including Salsa on St. Clair which was a result of collaboration between TLN and the City of Toronto in 2004 – and 2014 will mark the festival's 10th anniversary. Salsa on St. Clair has become Canada's fastest growing Latino Street Festival attracting over 2 million people to the streets of Toronto since its inception. Over the course of the last 10 years the festival has expanded into the Ontario Summer Salsa Tour, encouraging Hispanic and non-Hispanic Canadians to join together to enjoy great music and a dose of culture at various Ontario landmark locations including the annual Salsa at Blue Mountain.
"We feel Emery Village has continued to grow into a vibrant community that embraces multiculturalism," said Di Felice. "And TLN is excited about the next 10 years as we continue to reach the mainstream market who has a craving for living life with Latin Gusto!"