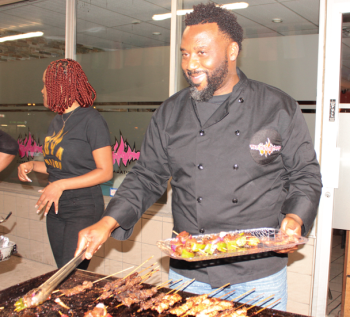 Suya Spot is the place to be, 365 days a year
By Sean Delaney
The Suya Spot has been in business since 2005, beginning with a Keele and Lawrence location, providing a unique barbecue and festive atmosphere to customers that has seen it branch out to three locations. Today, that includes Emery Village, where they have been filling bellies and lighting up the party scene for almost nine years.
"The food is a delicacy from the western part of Africa, especially Nigeria," said owner Taiwo Ajala, or Mr. T as he is popularly known. "What is unique is the process. About 150 years ago, African farmers were finding different ways to preserve their meats. They would marinate their meats and dry them out in the sun for about a month or so. After this, they would grill them, and that becomes a source of protein for them when on the road. In places like Ghana, Sierra Leone, it's known to be the roadside type of food. So basically, the local barbecue."
The Suya Spot marinates its meats, whether goat, lamb, kidney, liver and others for 24 hours, then puts them on the grill, and grills them to perfection, Mr. T said.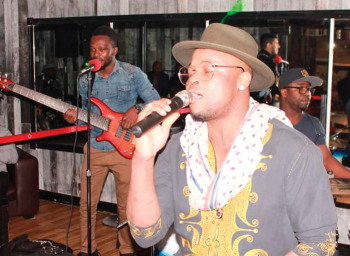 The meal is then served with a selection of vegetables.
"But anyone coming here, they get two things," Mr. T explained."First is the meal. And then music and dance."
The meal comes with different levels of spices, so depending on how hard you can go with the hot pepper, that's the unique thing about the food experience.
But the Suya Spot is also known for its in-house entertainment.
They will have bands featuring African artists in the community, and Afro beats played by an assortment of deejays.
"One of our renowned deejays is DJ Mike, who is known well in the community," Mr. T said. "So, when you come, after your meal, you party and dance to good music. That's the good atmosphere we have here."
Suya Spot serves afternoon meals for the family, he explained, but during the night time, and specifically weekends, it's much more of a party scene.
The restaurant has three levels. The lower level is where people can rent out a party room, do birthdays, etc. It's noisier down there, with live deejays. They have a nice quiet place, which is the VIP room, with hardly any music for a quiet, social experience.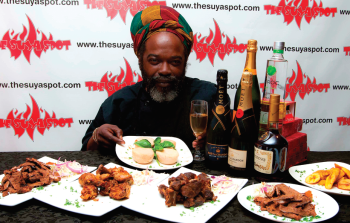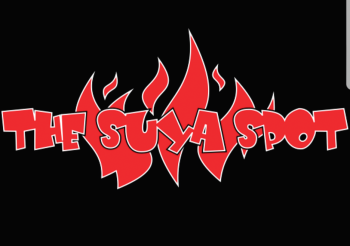 And they have their dining area inside, where people can enjoy the food and socialize with friends.
Suya Spot is known for being open 365 days a year.
On holiday seasons, they open from 5 p.m. to 2 a.m. On Christmas Day, it is the only day they open at 7 p.m.
Their regular hours are from 2 p.m. to 10 p.m. from Monday to Wednesday. 2 p.m. to midnight on Thursday. Noon to midnight on Friday, and 2 p.m. to 1 a.m. on Saturday and Sunday.
In Emery Village, you can find them at 10 Bradstock Rd.
Call them at: (416) 742-7892